iPhone Apps For This Sunday's FIFA Women's World Cup Soccer Finals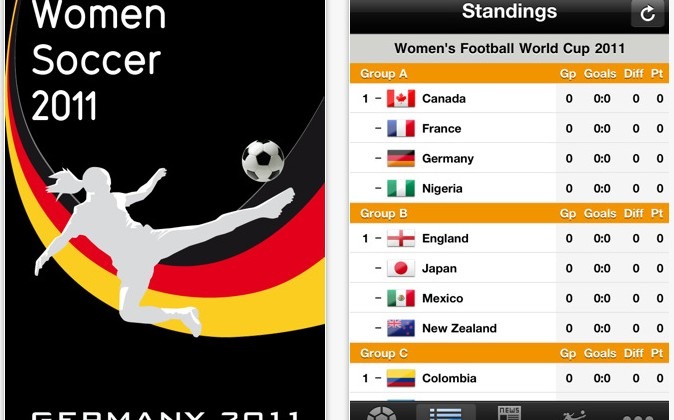 This upcoming Sunday will be a major day for women's soccer as the US team advances to the World Cup finals to play against Japan. Never before has women's soccer generated as much excitement as with last few intense wins that brought US and Japan face to face for the final showdown. And to keep up with it all? There's an app for that.
To prepare and brush up on the women's World Cup stats, make sure to check out the Women's Soccer 2011 iPhone app. It will give you all the women's soccer news, scores, team info, and even video highlights leading up to the finals. To watch the game live you can download the WatchESPN app or get updates with the ESPN ScoreCenter app.
If all the views of Germany are piquing your interest for an overseas vacation, you can check out apps like the Germany Travel Guide. Or, if you want to improve your own game by learning from the best, you can try apps like Get in the Game. But if you'd rather stay on the comforts of your couch, you can still play some soccer with games like First Touch Soccer and Chop Chop Soccer.