iPhone App celebrates Goodwood Festival of Speed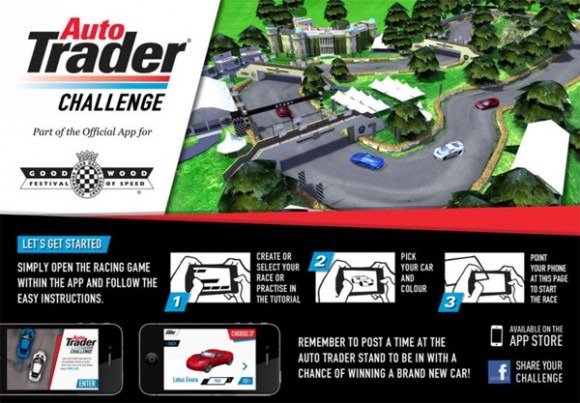 If you are a fan of cars in the UK, you might be familiar with the Goodwood Festival of Speed that is sponsored by Auto Trader. A new app has launched to go along with the Goodwood Festival of Speed and features the festivals iconic Goodwood hill climb and other functionality for visitors to Festival.
The app also features an augmented reality racing game that supports up to four players across different devices. Other features included a newsreel, a detailed map of the Festival, Twitter tracking, a lap time leader board, and an events calendar. The app also has a find my car feature so you don't have to try to remember where you parked.
The app is compatible with the iPhone 3GS and higher as well as the iPod Touch and iPad 2 and above. To open the racing game players will place their iPhone camera over one of the game boards located around the festival. The festival takes place June 28 through July 1.