iPhone and Mac way up, iPad down in Q4 2014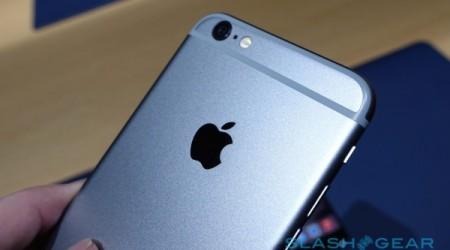 In releasing their quarterly earnings, Apple also made available their device sales figures. As you might have guessed, iPhone sales were up over last quarter on the heels of the iPhone 6 and 6 Plus. They were also up over last year, showing a solid trajectory. The rest of Apple's product lineup did equally well as a whole, but iPad sales continue to slide. That trend may only continue in the face of the iPhone 6 Plus, which will naturally eat at iPad mini sales.
Unfortunately, Apple doesn't parse their individual devices out, but iPhone sales were just over 39 million last quarter alone. That's a strong increase over the previous quarter, which saw them move 35 million iPhones. Over Q4 2013, even better; they shipped just under 34 million this time last year.
The iPad continued its slump, selling 12.3 million units this quarter. In Q3 2014, Apple moved over 13 million iPads, a 7% drop. This time last year, Apple was telling us about iPad sales topping 14 million units, making this year's sales 13% lower than last year.
Mac sales were strong on the back of a lineup refresh, and subsequent price drop. Apple sold 5.5 million Macs in Q4 2014, which was a 25% increase over the 4.4 million sold last quarter, and a 21% uptick versus this time last year (4.5 million sold in Q4 2013).
In case you were wondering, Apple still sells iPods. Those sales are down 10% versus last quarter, 2.6 million compared to 2.9 million. It's also a 24% downturn from the same quarter last year, where Apple churned out 3.4 million iPods to users.
So how much cash did Apple make from all these sales numbers? $23 billion from iPhone, $5.3 billion from iPad, $6.6 billion from Mac sales, and $410 million from the iPod. Their Software division — which includes iTunes, App Store, Mac App Store, iBooks, AppleCare, licensing, and "other" services — brought in $4.6 billion. Accessories raked in nearly $1.5 billion.
Source: Apple