New iPhone X Leaks In Hands-On Videos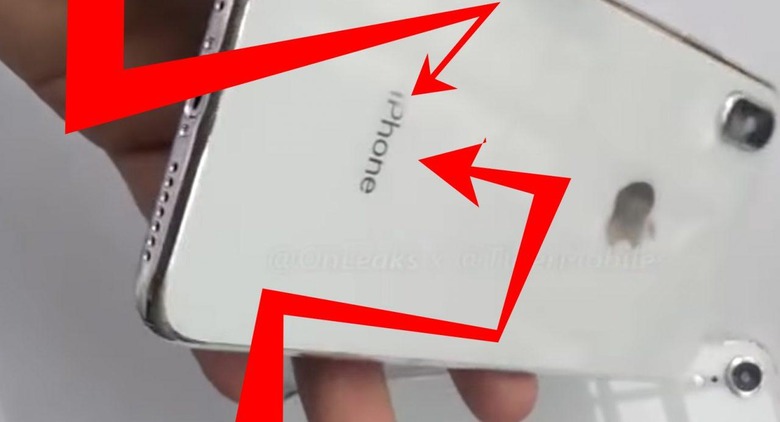 New iPhones for 2018 appeared in leaked videos this morning from sources that have their hands on dummy models. This wasn't the first time this sort of thing happened in the the last few years, but we're a bit surprised it's continued. What ever happened to the days when a smartphone didn't appear until the day it was announced by the company that had it manufactured? Is the fear of god gone from the lower ranks?
The video content you're about to see comes from the leakster known as OnLeaks. In the past several years, OnLeaks moved from a relative unknown to an almost shockingly prolific entity in the mobile hardware leaking business. Images and videos from OnLeaks generally appear to use CAD drawings of smartphones then turned into 3D renderings. Right now we're looking at dummy models.
The models we're looking at are pretty much identical to what we saw earlier this week. It would appear that whatever source is producing these dummy models also shipped to more than one leaker at once. The two models we're looking at here include both the new most standard iPhone and an iPhone Plus.
We're ASSUMING the new iPhone will just be called iPhone, while the other two models (there'll probably be three) will be called iPhone X and iPhone X Plus. If Apple doesn't re-name their standard iPhone to just iPhone, I just don't know what's going on in the world. I swear I and we have been predicting that move for an eternity – while the MacBook's moved that direction what seems a decade ago.
The devices we're seeing in the video content here include 2/3 of the 3 devices that'll be in Apple's iPhone lineup later this year, we expect. The iPhone X will remain largely the same while the iPhone X Plus will have a 6.5-inch display and a dual-camera setup on its back. There'll also likely be a third model with an LCD display.
SEE TOO: Your new phone's display was a waste of money
The iPhone X and iPhone X Plus will probably roll with OLED displays, while the standard model will have LCD – while all three will have a similar display shape: that of the notch. Instead of a home button, all new iPhones are expected to roll with the iPhone X notched-display shape, this thereby changing Apple's industrial design branding for the smartphone.
We're expecting Apple's next event to take place in mid-September of 2018. The devices delivered will likely go on pre-order in mid to late September, and devices will probably go on sale soon thereafter. Stick around for more details as features leak one by one.