iPhone 8 images match previous Touch ID schematics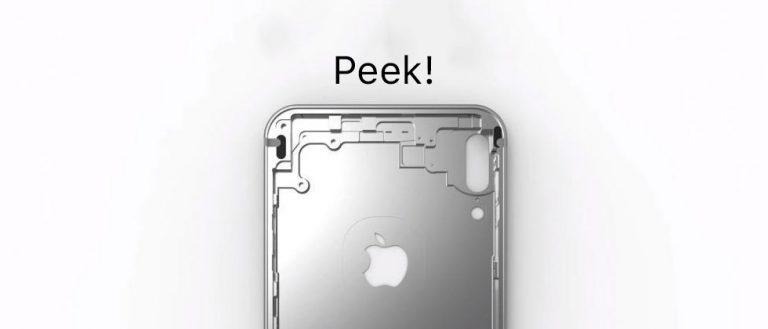 Earlier this week we saw an iPhone 8 leak which suggested that the Touch ID sensor would migrate to the back of Apple's next phone. Today we're looking at a set of renders which make the exact same case for the smartphone. The possibility of one source rendering images based on the other is real – but the possibility that they're independently sourced is also quite likely.
This set of images comes from microblogging user 熊本科技, AKA Kumamoto Technology from Weibo. This user generally sources material from all over the place, so it's tough to tell whether their sources are legit. Regardless of this, the resulting imagery remains compelling. If these images turn out to be true, Apple's next iPhone will need all the space it can get for display coverage.
The image below this paragraph is particularly compelling. Look at the layout – the placement of the device – (on the right) compared to the schematics image we saw earlier this week (on the left). Nearly identical – and generally not the sort of thing that turns up identical without one referencing the other. It could be that both of these images sourced the same layout as leaked from the manufacturing plane, too.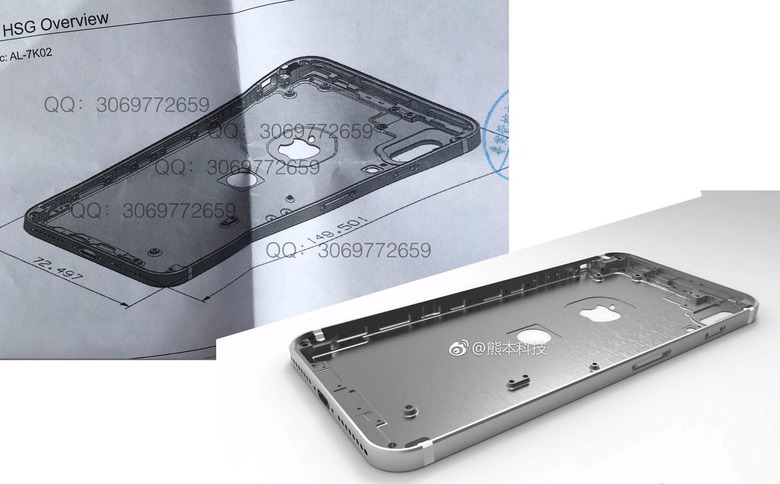 This model also tips the legitimacy of the two-camera backside switching to a vertical layout. While there's no reason to believe that Apple would have done this to encourage users to take landscape photos instead of portrait style, we can certainly cross our fingers. If this vertical layout of cameras sticks, it'll match what we've seen previously – albeit without the fingerprint scanner – in this set of renderings, complete with full frontside display, edge to edge.
That version would suggest wireless charging, as well. That iteration would also keep the Touch ID, but pout it under the front display instead. It might come down to how much time Apple has to implement it all. We shall see.