iPhone 8, 7s leaked front and back panels look legit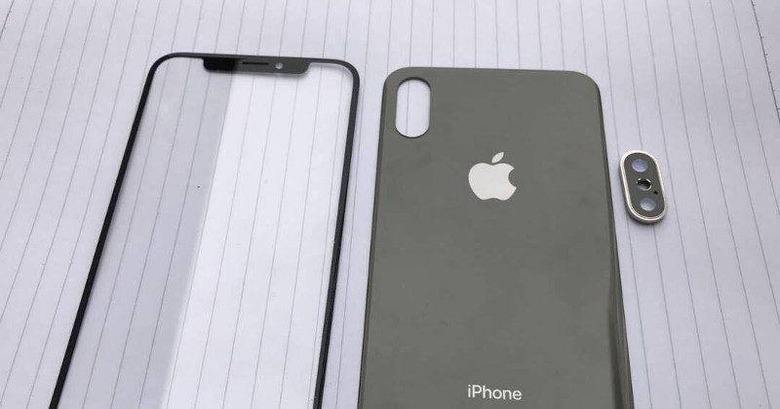 With the new iPad and new iOS 11 out of the way, attention is back on what is still expected to be Apple's greatest highlight this year: the new iPhone 8. And the iPhone 7s and 7s Plus, of course. While almost all aspects of the smartphone, particularly the iPhone 8, has seemingly been cemented based on leaks, there are still a few variables lingering, especially around the display and fingerprint scanner. This new pair of leaked photos don't really address the latter but may have some disappointing info regarding the iPhone 8's screen.
The iPhone 8 was expected, perhaps hoped, to be nearly bezel-less, even curving off to the sides like the Samsung Galaxy S8. Or, at the very least, it was expected, based on some previously leaked schematics, that the top edge of the screen would be nearly flushed to the top, hiding the sensors and the camera underneath the display.
A post on Reddit showed off alleged front and back panels for both the iPhone 8 as well as the iPhone 7s and iPhone 7s Plus. Based on those, however, it would seem that the iPhone 8 will still have a very visible row of sensors at the top, breaking the otherwise uninterrupted surface of the screen. Andy Rubin's Essential phone wasn't able to escape that either, though it somewhat mitigated it by breaking the screen's flow only around the camera and nothing else.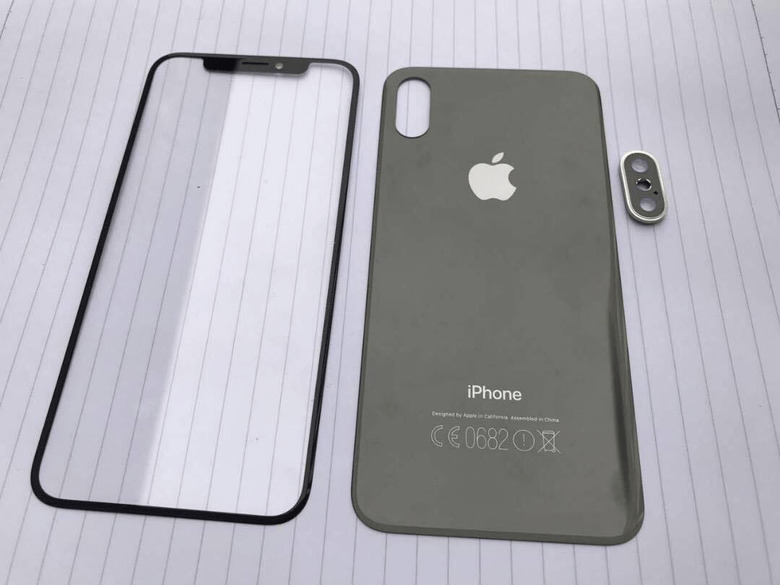 The leak doesn't say anything about the other highly-debated Phone 8 topic. The absence of any visible fingerprint scanner could mean either one will be hidden under the Apple logo at the back or under the display on the front. If Apple is experiencing the same setbacks as Samsung, it might be neither.
There is also a shot of the iPhone 7s and iPhone 7s Plus back panels, which doesn't really say much. Except, perhaps, for the fact that there will be little to no difference between this year's iPhone generation and their predecessors in terms of design.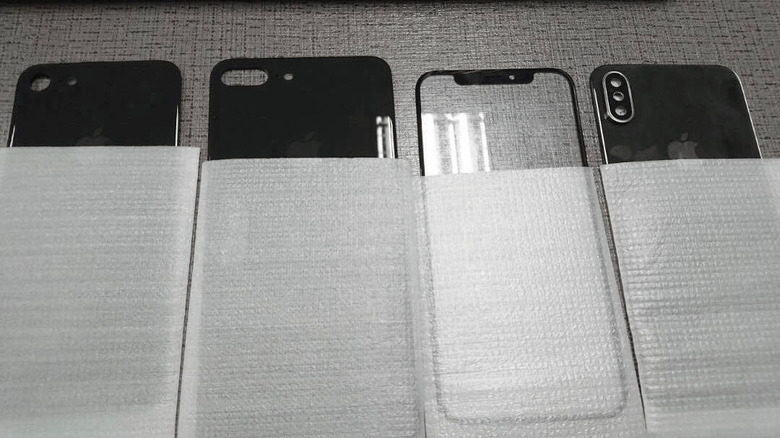 VIA: Reddit