iPhone 7 vs iPhone 6s video gets leaked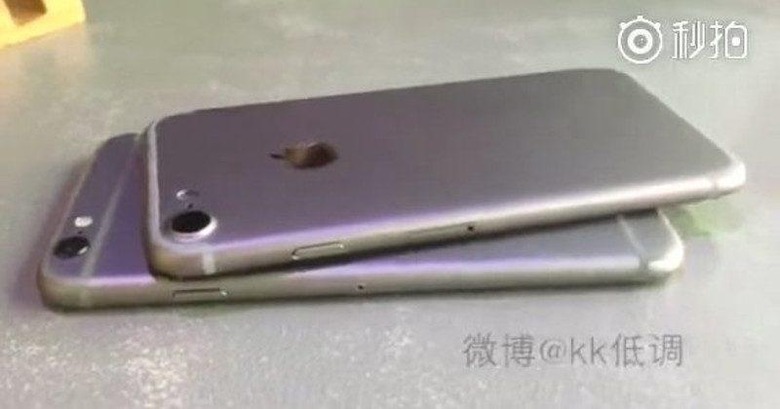 Just a few days ago, an extremely short video of what is allegedly the iPhone 7 made rounds over the Internet. Given the brevity, of course there's plenty of room left for more videos. This newest one, in particular, even gives us a proper context, comparing the future with the present. Here, the iPhone 7 stands vis-a-vis the iPhone 6s, confirming the changes that have been leaked for the past months. Sadly, those changes might not be to everyone's tastes.
Putting the iPhone 7 in context is a great way to see if things are going for the better or for the worse. Inside, especially if the battery changes are true, the slightly larger iPhone 7, at least based on this video, will definitely be an upgrade over the iPhone 6s. The outside is somewhat of a mixed bag. The infamous antenna lines have improved, but perhaps still not to the liking of many.
The changes to the camera similarly cuts both ways. The larger structure implies a larger, and probably better, camera sensor. But given the size increase, it does stick out more. However, unlike the iPhone 6s, the iPhone 7's protrusion is seemingly formed from the body of the iPhone itself, rather than something that looks like it could break off given enough force. It also tapers rather than sticking out straight up.
The lack of a 3.5 mm headphone jack will probably be the more controversial but inescapable change in the iPhone 7, also confirmed here. Although it will undoubtedly affect the business of audio accessory makers, given Apple's industry clout, they will have to follow the lead. That or make sure that there will be Lightning to 3.5mm adapters that won't result in a loss of quality. In exchange for the headphone jack, Apple is putting another row of speakers at the bottom.
While the dummy unit shown here does light up, it's still no guarantee that we're looking at a legit model. But it does match what we've heard so far, so this is probably the closest we'll get to seeing a "working" iPhone 7. Too bad the iPhone 7 Plus, with its expected dual camera, hasn't gotten a video leak just yet.
VIA: 9to5Mac