iPhone 7 prototype shown powered on for the first time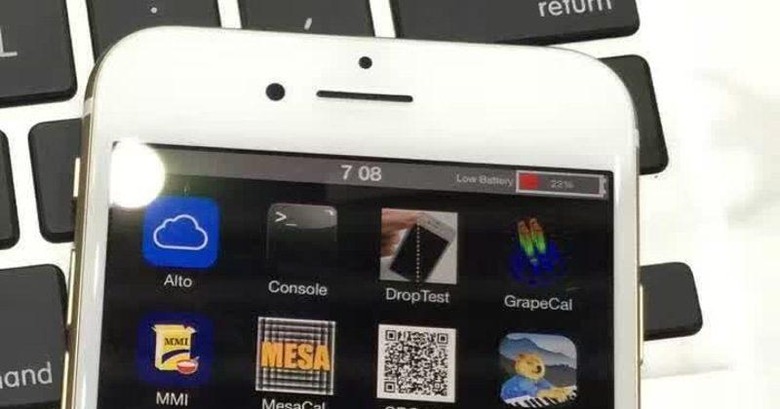 We've seen no small amount of iPhone 7 dummy models and prototypes, but most, if not all, of them have one missing feature: an actual working phone. In short, most of what we've seen are finely crafted non-functional pieces of tech. This new leak, however, somewhat changes that. Here we get to see not only an iPhone 7 prototype but one that is actually turned on and is running software. Some internal iOS software it seems, which could still cast some doubt on the final product.
So it's not yet the final form of the iPhone 7 but still a prototype that happens to be turned on. Something you rarely see or have never seen in these iPhone 7 prototypes. It's still not the familiar iOS, mind you, not even the iOS 10 we've come to expect. Instead, it's an internal software build of sorts. For testing the hardware, like the camera that gets shown off in the video below.
The video and photos allegedly come from a repair shop somewhere in China, which hints at how they managed to get their hands on a working prototype. Hopefully they can get more info on the exact hardware as well.
That said, the leak doesn't add anything substantially new other than confirm what we've seen so far. You wouldn't even be able to tell it's the new iPhone 7 until it is flipped over, showing the telltale signs of redesigned antenna lines and a larger camera. And, at the bottom, is the expected but sometimes dreaded two rows of speaker grills and the now absent headphone jack.
The prototype is also of a now common gold color. It would have perhaps been even more interesting if it were the dark blue that has some very excited.
VIA: Weibo