iPhone 7 Plus Gold with dual-lens camera laid bare in new photo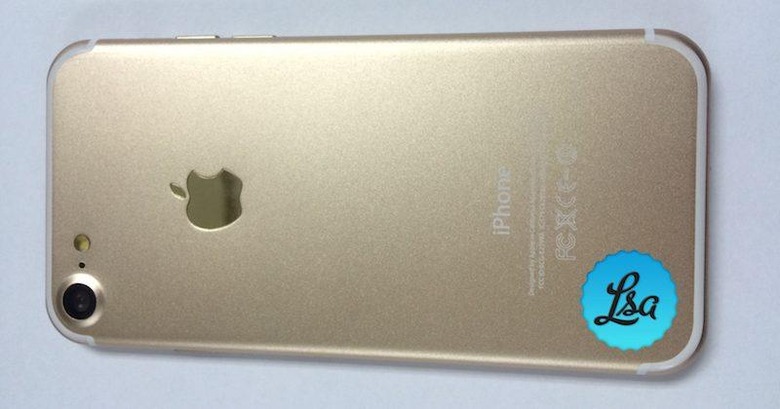 The iPhone 7 will be available in four colors if past leaks are to be believed, and one of those colors is said to be "Gold." We've seen the gold iPhone 7 in bits and pieces in leaked shots over past weeks, and now three new photos have surfaced laying it all bare. Both the front and the rear sides of the iPhone 7 are shown in the photos, as well as one shot showing off what is said to be a dummy unit of the iPhone 7 Plus with a dual-lens camera on the back.
The photos come from Czech website Letem Svetem Applem, which says it acquired the photos from an online retailer called Hello Topp Ten. The photo below purports to show the iPhone 7 with the single-lens camera and the larger iPhone 7 Plus with the rumored dual-lens camera. That arrangement falls in line with what we've been hearing; recently a source claimed that Apple originally planned to launch both single-lens and dual-lens versions of the iPhone 7 Plus, changing its mind at some point fairly recently and nixing the single-lens variant plans.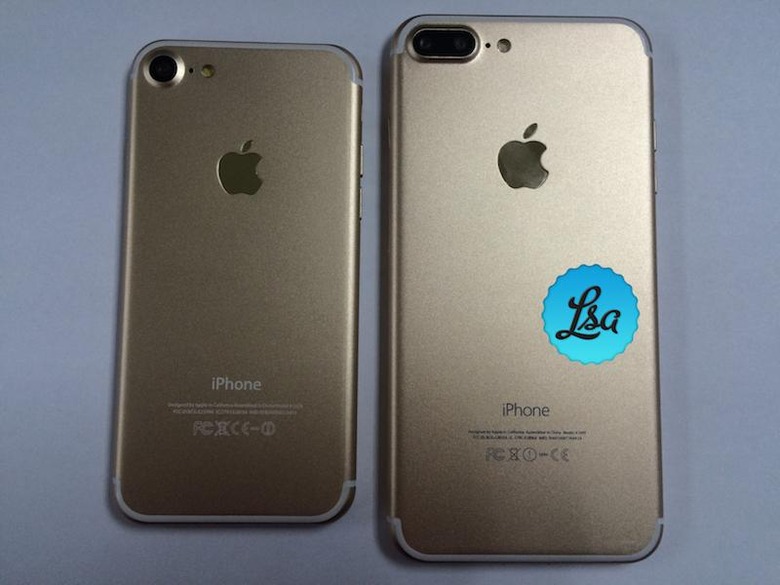 The Czech article also claims there's a blue iPhone 7 color model, which isn't shown in pictures and isn't an entirely new rumor. Many believe this fabled deep blue color is in fact just a Space Gray color with perhaps a different shade than previously used.
Though probably not next month, it is expected that Apple will be also announcing a premium iPhone model in the relatively near future that includes a glass casing. Most recently, a report surfaced from Japanese publication Nikkei claiming that Foxconn has spent more than a year developing its own glass phone casing technologies, doing so in anticipation of a major iPhone redesign destined for 2017. The manufacturer is also said to be developing its own high-end OLED display technology, likely also for future iPhone models.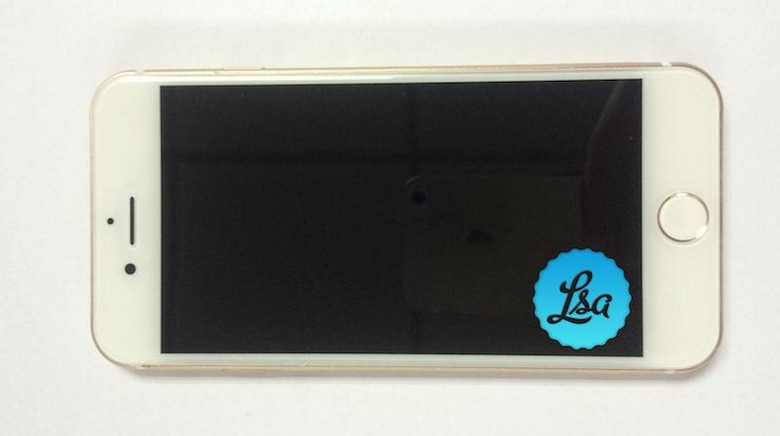 iPhone 7 detailed in four colors
SOURCE: Mac Rumors