iPhone 7 "No Service" issue gets free Apple repair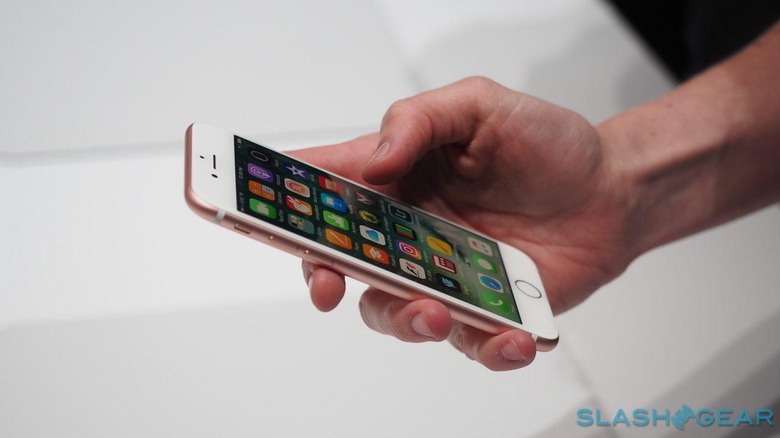 Apple will make free repairs to iPhone 7 handsets which suffer a frustrating "No Service" bug, including refunding owners who already paid for a fix. The new iPhone 7 Repair Program affects handsets in the US, China, Hong Kong, Japan, and Macao, though not all versions of the smartphone will be eligible – or, indeed, suffer this particular issue.
The problem, Apple says, is down to a component on the iPhone 7 main logic board. If that fails, then the device will claim that there's "No Service" functioning in the status bar, even if cellular coverage is, in fact, available. Only three iterations of the iPhone 7 – and not, notably, the iPhone 7 Plus – are impacted.
In the US, including Puerto Rico and the US Virgin Islands, that's the iPhone 7 Model A1660. The same device was sold in Hong Kong and Macao, as well as in China. The A1780 was also sold in China, and is eligible for this repair program. Finally, the iPhone 7 Model A1779 was sold in Japan.
If you're unsure which model of iPhone you have, you'll need to look on the back of the device. Under the "iPhone" logo, in the small print, there's "Model Axxx": if your handset says A1660, A1780, or A1779, you could be impacted by this service problem. Only affected units manufactured between September 2016 and February 2018 are covered by the repair program.
"If your device exhibits the symptom described above, Apple will repair your device, free of charge," the company has confirmed. "Your iPhone will be examined prior to any service to verify that it is eligible for this program. This program only applies to iPhone 7."
Since this isn't exactly a new issue, some people are likely to have already had their iPhone 7 repaired – and probably paid for it themselves, too. Apple says it will be emailing those customers who it believes are now eligible for a refund. However, if by the end of March 2018 you haven't heard from the company, and you believe you're eligible too, the advice is to contact Apple yourself.
There are a few caveats to this particular repair program, mind. Apple says that it won't be extending the standard iPhone 7 warranty, even after it repairs the logic board problem, and the program will only cover affected iPhone 7 handsets for the two years after their first retail sale. You'll need to take it to an Apple Store, or an authorized service provider, rather than to your carrier, and be prepared to be without a phone: the iPhone needs to be sent off to one of Apple's Repair Centers rather than fixed on-hand.
Potentially most frustrating, though, is that if your iPhone 7 has existing damage not covered in this repair program, and that will impact the ability of the company to repair the logic board issue, that will have to also be addressed. If you have a cracked display, for example, you'll need to have that repaired at the same time. That's likely to cost you, even if the "No Service" issue fix doesn't.
MORE Apple