iPhone 7 Jet Black is a high-gloss work of precision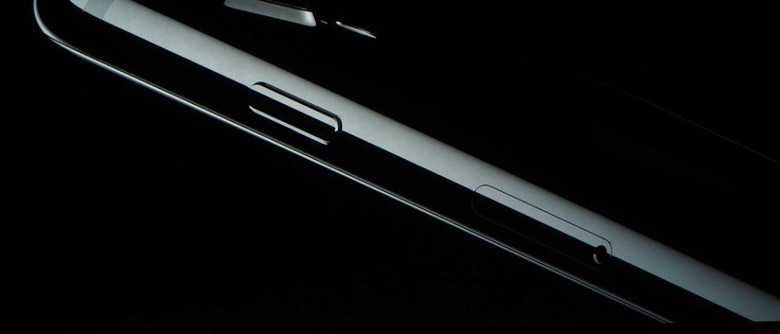 Apple has taken the wraps off the new iPhone 7, saying it is "very beautiful, very high-tech." The phone is, says Apple, a work of perfection, of precision, of many technologies brought together to produce a single, seemingly simple smartphone that is on point at all points. Says Apple, the iPhone 7 is made with "few and very precisely engineered parts."
The iPhone 7 looks very similar to the previous model, but Apple insists that it is a new design, and in some ways (visually speaking), it is. Apple explains the various efforts put into making the final product — things like rotational 3D polishing, an anodization process for that nice protective layer, plus the dye that, says Apple, "becomes part of the surface itself."
One of the more notable aspects of the design is the colors, of which there is the high-gloss finish "Jet Black," the color that presumably many were mistaking for "deep blue." If black phones aren't your thing, you'll also be able to get the iPhone 7 in Rose Gold, Gold, and Silver, too. This is all paired with an aluminum and glass body.
That aside, the design appears very similar in many ways to the iPhone 6s, particularly the single-lens camera iPhone 7. The deviation comes with the iPhone 7 Plus, which has that rumored dual-lens camera that necessitates a wider housing on the back. Be sure to check out all the details in our Apple Hub!