iPhone 7 captured in new leaked video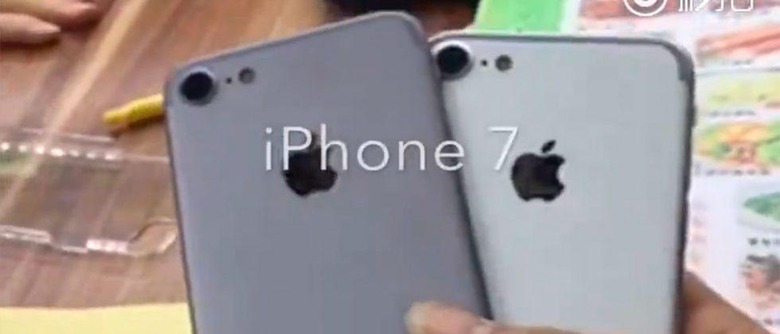 Another day, another iPhone 7 leak has turned up. This time out the leak of the alleged iPhone 7 shows a device that looks a lot like the leaked images we have seen previously. It looks just like the leak we talked about yesterday showing the device in multiple colors. It also looks just like the device we saw leaked earlier in the week with the alleged iPhone 7 Pro alongside.
The image in this new leak is blurry, but you can clearly make out the camera bump, antenna lines, and curved edges along with the Apple logo. Other than the image, the leak comes with no new details on hardware. So far, rumors claim that the iPhone 7 will ditch the 3.5mm headphone port, but that one is debatable.
We have seen iPhone headphones that have a 3.5mm plug and a lightning adapter included. One of the big improvements is expected to be in the camera on the new iPhones. A larger camera opening is tipped and the iPhone 7 Pro is rumored to get a dual camera assembly. Presumably, that will allow users to focus on different parts of the image after the pic is taken.
One of the coolest of the devices we have seen leaked was that sinister black iPhone. We hope that Apple actually makes that device. If you want to see more from this leak, a very short video that shows the alleged iPhone 7 is below. The video only shows the devices from the back. Another rumored spec is that the iPhones will range from 32GB to 256GB of storage. Another report claims a much larger battery for the new iPhone models.