iPhone 7 camera: 12MP, OIS, quad-LED flash, 60% faster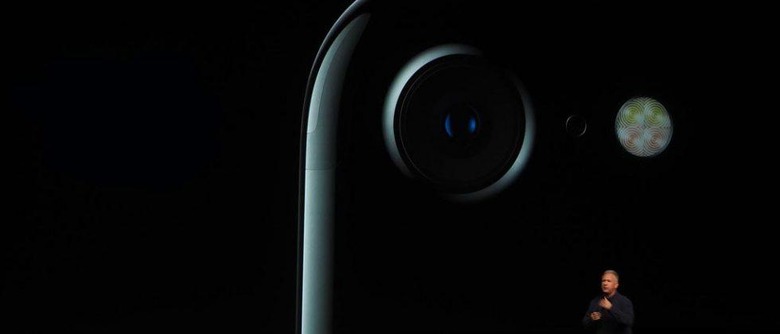 The iPhone 7 boasts an all-new 12-megapixel camera, though as expected, it is of the single-lens variety (you'll need to grab the iPhone 7 Plus if you want the dual-lens camera). The iPhone's offering is still a force to be reckoned with, though, as it brings optical image stabilization with it, an f/1.8 aperture, and a six-element lens, not to mention the high-speed sensor and Apple's own ISP. This is joined by a wide color gamut and quad-LED True Tone flash, the sum total of which is a powerhouse mobile photography device.
All of these features bring their own improvements and perks — the high-speed sensor, for example, is both 60-percent faster than before and 30-percent more efficient. The quad-LED True Tone flash offers 50-percent more light, and there's a flicker sensor to aid it.
The optical image stabilization is also a welcomed inclusion, allowing, says Apple, users to take longer exposures without dealing with the blur that has been so common to mobile photography — in this case, the exposures can be up to 3 times longer than before. As well, the larger f/1.8 aperture allows 50—percent more light in, reducing noise, among other things.
Apple has used its own image signal processor, as well, which in part uses machine learning to help determine things about the image and set the focus, exposure, and color. This has "supercomputer performance," according to Apple — the ISP, that is. The overall results, thanks to the ISP, new flash, and more, are images that are clearer, more crisp, with more natural artificial lighting and more.