iPhone 7 A10 Fusion: 40% faster processing than the A9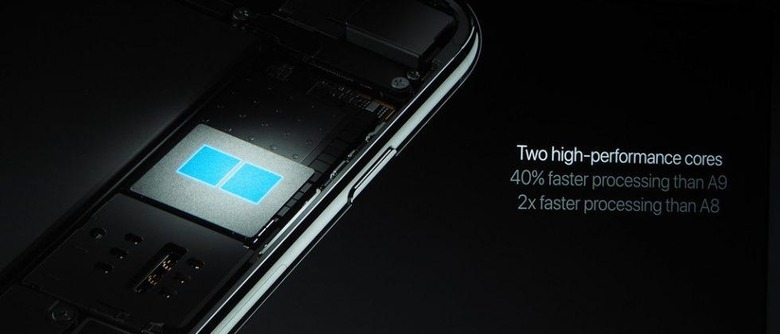 There's a lot to like about the iPhone 7, but is it worth upgrading to? It is if you care about performance and battery life. The iPhone 7 boasts the A10 Fusion, a four-core 64-bit processor with two high-efficiency cores and two high-performance cores. With the processor comes 40-percent faster processing over the A9 and two times processing over the A8. It's a big jump in processing performance over the iPhone 6s, and is especially faster than older models — in fact, Apple says it is 120x faster than the original iPhone.
Despite having substantially more processing power, the iPhone 7's cores are highly efficient, with Apple saying they use 1/5 the power of those found in the previous iPhones (this is where that excellent battery life comes into play). The new phone boasts an Apple-designed performance controller, as well, and better graphics performance. Thanks to that power controller, the low-power demanding apps will run on the efficiency cores.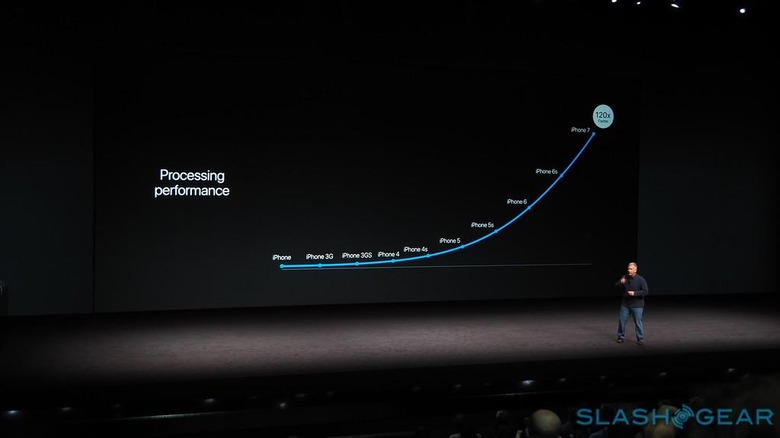 The iPhone 7's graphic performance is 50-percent faster than the A9 and 3x faster than the A8 — an enticing reason to upgrade, yes, particularly for those who do a lot of mobile editing or playing. Want that put into perspective? Apple says the iPhone 7's graphics are 240x faster than the original iPhone — or, as shown below, a substantial jump over the iPhone 6s.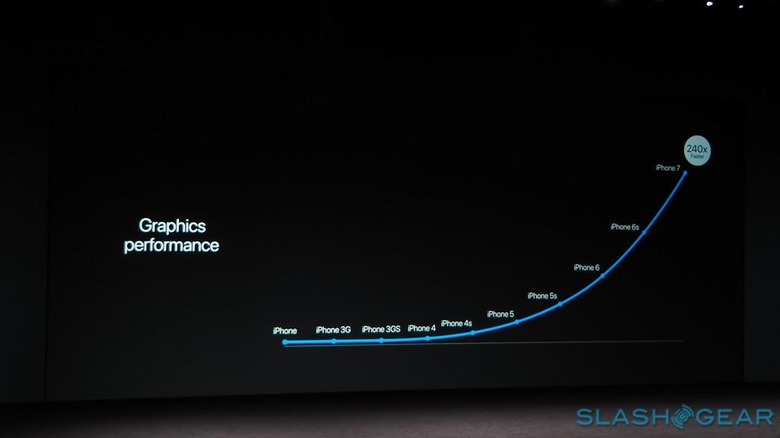 Despite having more powerful graphics, the graphics performance is more efficient, using 2/3rds the power of the A9 and 1/2 the power of the A8. Overall, Apple says it is offering "the most powerful chip ever in a smartphone," something that has also helped usher in the longest battery life ever in an iPhone.
Check out the timeline below for more iPhone 7 news!