iPhone 6s vs Note 5 vs iPhone 6 hands-on camera test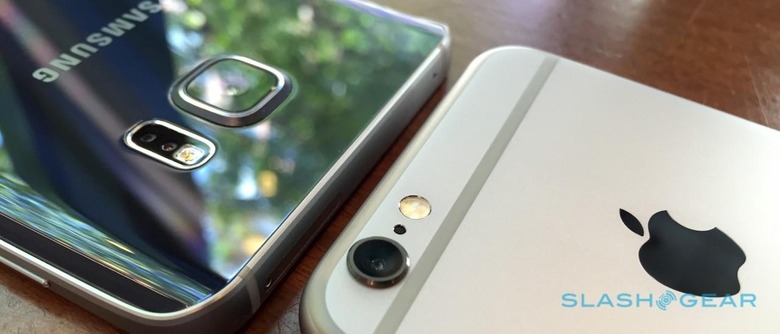 The iPhone 6s doesn't just bring a rose gold finish and 3D Touch display, it also introduces the biggest iPhone camera update in some time. 12-megapixels and 4K video recording, not to mention clever features like capturing so-called Live Photos, and using the display as a front-facing flash, raise the iPhone 6s and iPhone 6s Plus' game in the face of increasingly capable Android camera phones.
Indeed, we're now a long way from the old adage that "the best camera you have is the one with you. That assumed portability meant inevitable compromise, but the latest breed of smartphone shooters present a solid alternative to a dedicated point-and-shoot, and in some cases rival what casual photographers might get from a micro-four-thirds or even DSLR camera.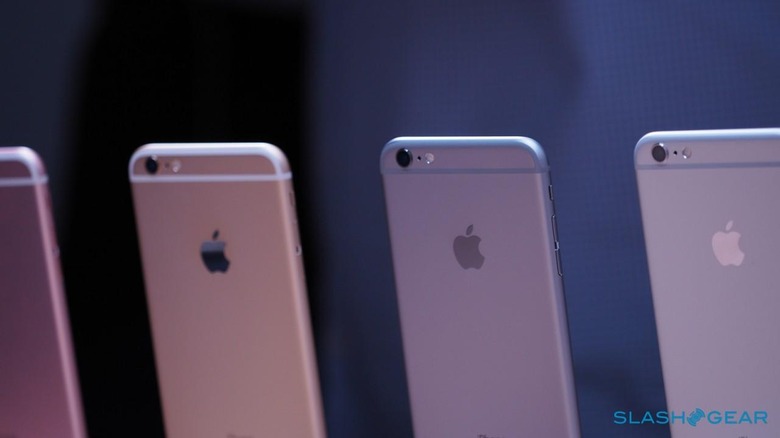 The iPhone is, notoriously, the most popular camera among Flickr users, but over the past twelve months it has come in for increasingly strong competition. Samsung demonstrated its photo ambitions with the Galaxy S6, keeping up the pressure with the Galaxy Note 5.
With a Note 5 in hand, then, not to mention a brand new iPhone 6s – which you can pick up in-store tomorrow – and the outgoing flagship iPhone 6, it seemed like a good opportunity for a cameraphone showdown.
These aren't studio conditions, nor am I aiming for a scientific comparison. Instead, I took advantage of the great scenery San Francisco offers to shoot with the iPhone 6s, iPhone 6, and Note 5 just as the average user might.
iPhone 6s samples
That meant using tap-to-focus when applicable, but otherwise leaving the settings on automatic. Certainly, anybody willing to dig through the Note 5's options will find a surfeit of manual settings to play with. Apple doesn't provide quite so much to play with as Samsung does in that respect, though third-party apps have already weighed in to address that.
What's clear is that all three cameras – even last year's iPhone – take great pictures. I'll leave it up to your individual judgement to decide which you prefer (they're unedited straight from the phones, barring some resizing for the sake of page load speed); to my eye the Note 5 plays up the colors a little more, though not universally across all of the images, while the iPhones tend not to lighten the brightness of darker scenes quite so much.
Galaxy Note 5 samples
What I can't easily show you are Live Photos. Apple's mini-videos – framing the seconds just before and after a still – are captured by default (though you can toggle them off if you're uninterested or looking to save space), and can be shared with other iOS 9 devices, the Apple Watch on WatchOS 2, or Macs.
Try emailing one, however, or sending it to someone with an Android device, or a Windows laptop, and they'll just see the original 12-megapixel still with the video data stripped out. You'll eventually be able to share them on Facebook, and see the animation, however, but there's no independent Apple gallery like HTC offered for its Zoe animations. [Update: Originally I suggested Facebook Live Photos support was present now, but it's actually expected in an app update later in the year. Meanwhile Getty Images, WeChat, and Weibo are also planning updates in the same timescale to support Live Photos]
iPhone 6 samples
Obviously it's early days, and I'm particularly interested to see how the iPhone 6s handles low-light conditions. I'll be updating the gallery below (click through for more samples) as time goes on, in the run up to our full iPhone 6s review.
Until then, let me know what you think – and, if you find yourself with an iPhone 6s yourself tomorrow, your own camera experiences – in the comments below.
[gallerybanner p=406301]