iPhone 6s and 6s Plus repair program fixes phones that won't turn on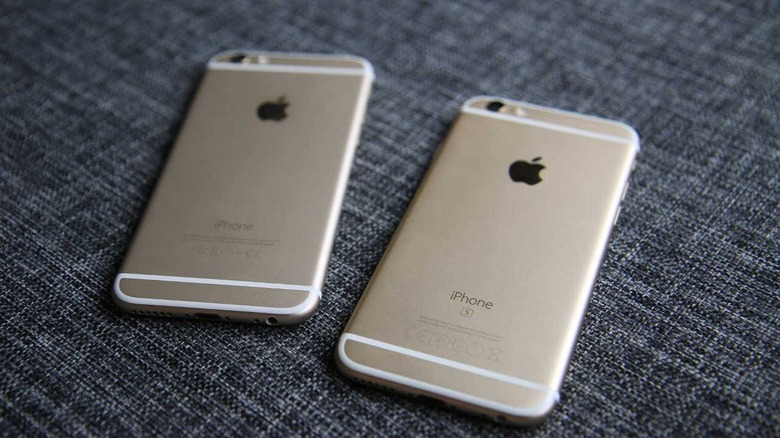 Apple has launched a new free repair program for certain iPhone 6s and iPhone 6s Plus smartphones, the model introduced in 2015. Under the program, device owners who have experienced issues powering on their phones may be eligible to have their handset repaired for free. The reason for the issue, according to Apple's announcement today, is a component found in these units that may fail.
Apple launched the new repair program on its site today. Users who own an iPhone 6s or iPhone 6s Plus handset can enter the device's serial number into Apple's Service Program page here to see whether their device is eligible. According to the company, only iPhone 6s and iPhone 6s Plus models made from October 2018 to August 2019 are affected by this issue.
Few details on the issue are provided. Apple explains that a component can fail in these handsets that would result in the devices failing to power on. In order to find your device's serial number, you'll need to open the Settings app, tap 'General,' and then 'About. Within the 'About' section, users will need to scroll down to a section that reads 'Serial Number.' Press and hold the number to copy it.
As with past repair program offered by Apple, eligible devices will be serviced for free. Customer devices will need to be taken to an Apple Authorized Service Provider or an Apple Store for repair (you'll need to make an appointment). For customers who don't live near an authorized provider or Apple Store, there's the option of sending the device directly to Apple.
To do that, customers will need to contact Apple Support, which will provide them with mail-in service. The user will ship their device to the Apple Repair Center, where it will be fixed and then shipped back to the customer. As usual, a cracked screen or certain other issues will need to be fixed before the phone can be serviced, meaning there may end up a fee for these customers.