iPhone 6 resolution debated, but don't worry -- it's still Retina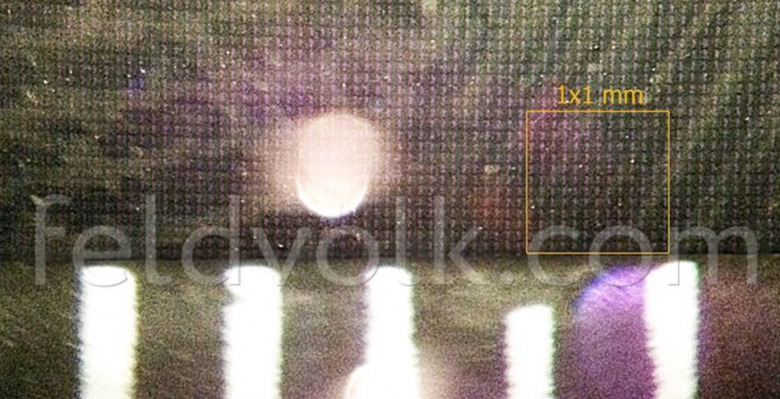 If there has ever been curiosity and a thirst for information about a mobile device — it's the iPhone 6. The most recent report is from a familiar source, who placed a recently obtained screen under the microscope. the goal? To see what the screen resolution might be for a bigger iPhone.
This comes to us via Feld & Volk, who offer premium luxury modifications for the iPhone. They've been posting a lot of leaked iPhone 6 shots via their Instagram page, which seems to be their only conduit for reaching out to the masses on this one.
Their findings are interesting, too. The screen, when placed under the prying eye of a microscope, shows a familiar pixel pattern. A prior report suggested Apple would take on a 1704 x 960 resolution for the iPhone 6. Feld & Volk are backing that up, saying the microscope provided that exact number.
Some other reports are refuting that, though. A 9to5Mac article notes they have found reference to a 1472 x 828 resolution in the most recent Xcode 6 beta.
Feld & Volk claim to have the 4.7-inch screen for an iPhone 6, but their reported resolution clashes with other news on the topic. The reported 1704 x 960 resolution might be for the rumored 5.5-inch version of the iPhone 6, but that remains to be seen. We've not yet seen much detail on that model, as most of the leaks and pictures seem to be of the 4.7-inch version.
One thing is certain — it will be a Retina display, and that means discerning individual pixels will be next to impossible. The naked eye can identify pixels up to about 250 pixels per inch. In either of those resolution scenarios, the pixel count is well north of 300 per inch.
Via: Mac Rumors