iPhone 6 released with wood, light-up Apple by Feld & Volk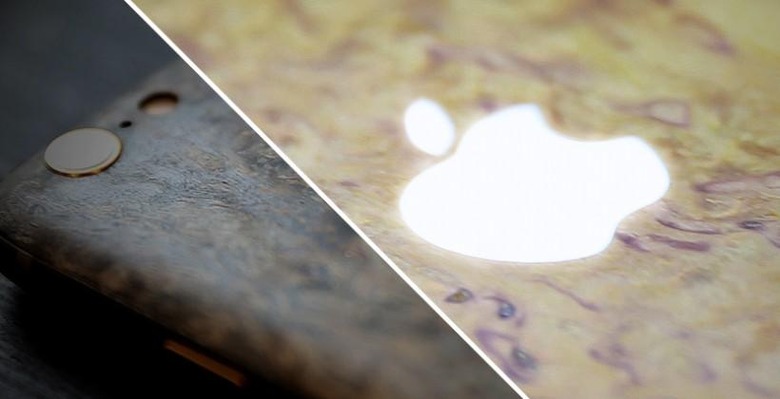 There's a team of innovators in Paris called Feld & Volk, and they're prepared to make your iPhone as glamorous as you like. In the past they've created gold iPhone, diamond-encrusted iPhones, and everything in-between. The first iPhone 6 and iPhone 6 Plus models they've revealed include wood, sapphire glass, ceramics, gold, and crocodile leather.
The following shows two models of Feld & Volk modified iPhone 6 models they've already produced. These are example builds, while they're able to produce iPhone 6 modified models in just about any configuration of materials you like.
iPhone 6 Graphite
The iPhone 6 Graphite works with 128GB of internal storage and a scratch-proof Sapphire Glass Apple logo. This logo glows when you turn the iPhone on – fancy!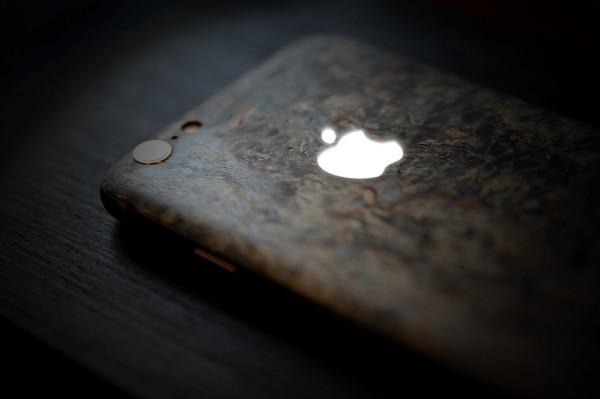 The wood is made of Karelian birch, and – because the wood is real, of course – every iPhone 6 Graphite is entirely unique. This device works with 10-micron gold-plated buttons, sim tray, and camera ring (in 24k gold). Up front is a black-rimmed display.
iPhone 6 Topaz
The iPhone 6 Topaz model works with 128GB internal storage, Sapphire Glass Apple logo (again light-up and scratch-proof). The wood around the back is "stabilized Karelian birch" and again, each model is entirely unique.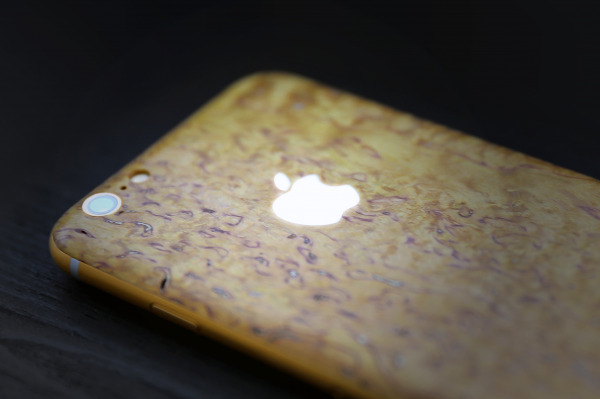 This model also works with a 10-micron gold plated rim as well as buttons, sim tray, and camera ring (24K). Up front you'll find a white display bezel.
How?
Feld & Volk completely dissemble the iPhone and work with unique exterior parts. Because of this, each unit has a 1 or 2 year warranty handled by Feld & Volk, not Apple.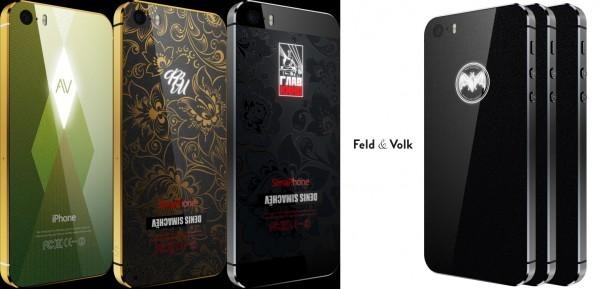 Each unit will cost you the "standard market price" for the iPhone plus $410 USD base price – that's for the basic model with glowing Apple logo. It all goes up from there.
*Feld & Volk also have store locations in the United Arab Emirates and Russia. They're all over the place.