iPhone 6 Prep For IK Includes New iMic, iPad Stands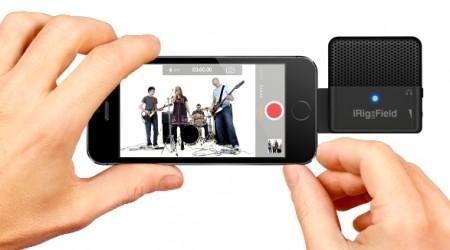 IK Multimedia has introduced its latest Apple-centric products, a new iRig microphone and a new stand for the iPad (and any tablet roughly the same size). The iRig Mic Field is the maker's first "pocketable" digital microphone that can be adjusted as necessary, while the iKlip Xpand Stand offers a spring-based design to make adapters unnecessary.
The new iRig Mic Field is compatible with the iPod Touch, iPhone, and iPad, connecting to the Lightning port to record audio (including for videos, if needed). The device records stereo sound, featuring a couple cardioid electret condenser capsules, an HD pre-amp, 24-bit A/D converter, and more.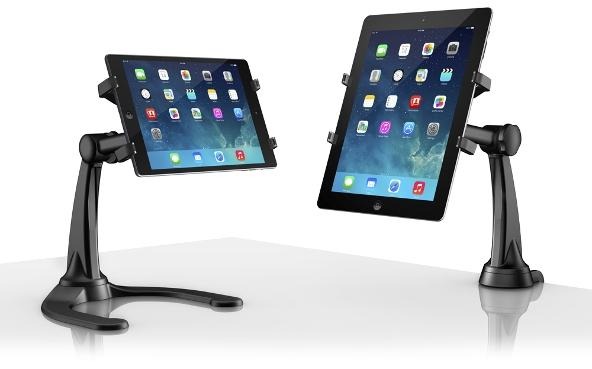 The iKlip Xpand Stand, meanwhile, has a bracket utilizing a spring to grip an iPad or similar tablets using rubberized "fingers", allowing the tablet to be positioned where needed without the hassle of adapters or risking damage to the device. Tablets between 7 and 12.1-inches are supported.
The aforementioned stand will be available starting in October from both IK Online and various retailers across the globe for $70 USD. The iRig Mic Field, meanwhile, will also be launching in October for $100 USD.