iPhone 6 photo "leak" aims to fool even you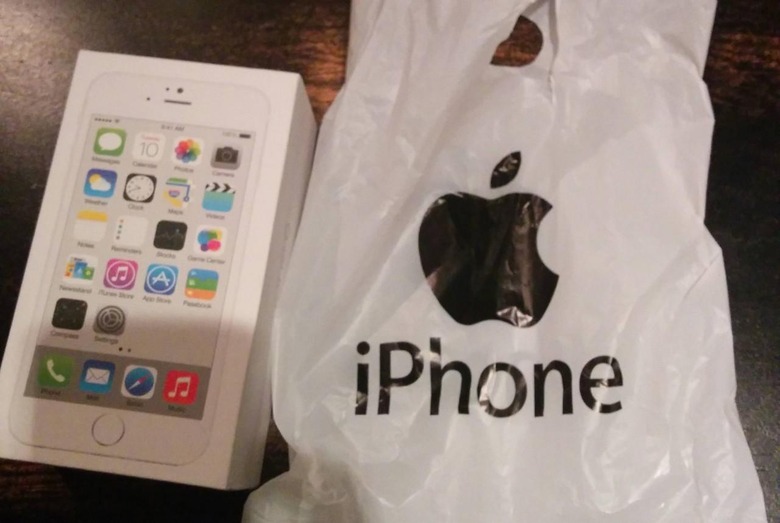 The iPhone 6 device, the box, even the cord (mostly) looks like it could have been made by Apple. Until you look closely. This is a Shenzhen iPhone 6 knockoff, one made by a group that makes cash off of two groups: those that are fooled themselves, and those that know what they're buying and aim to fool you.
The device cost the buyer – a friend of Reddit user Lawrence_Uber_Alles, a cool $145 USD. That's one hundred and fourth-five dollars for a fake iPhone running Android. Good by any standard, right?
He knew what he was buying, but today a series of photos of the device are making the rounds on major sites like TMZ – which we won't link to because it'll be 404 before too long – as a real-deal iPhone 6. "Apple iPhone 6, New Pics, Drool, Geeks" reads the headline, complete with images of the crudely created device.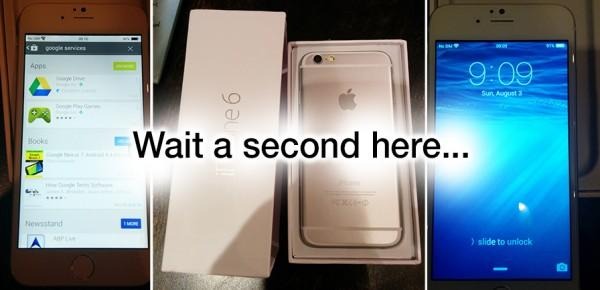 According to Lawrence_Uber_Alles, this device runs Android 4.4.2 (KitKat) with an iPhone skin over the top. Specifications are as follows:
• 6.88-inch display with 960 x 540 pixel resolution
• ARMv7 Quad-core SoC clocked at 2.4Ghz with NEON graphics
• 2GB RAM
• Back-facing camera: 12.6-megapixels with LED flash
• Front-facing camera: 2.4-megapixels
• Accelerometer, proximity, ambient light, orientation (gyroscope) and magnetic field sensor
• 32GB internal storage
Look above at the images provided and see if you'd be fooled into thinking this was the iPhone 6. What tipped you off one way or the other?