iPhone 6 leaked pics and video show best detail yet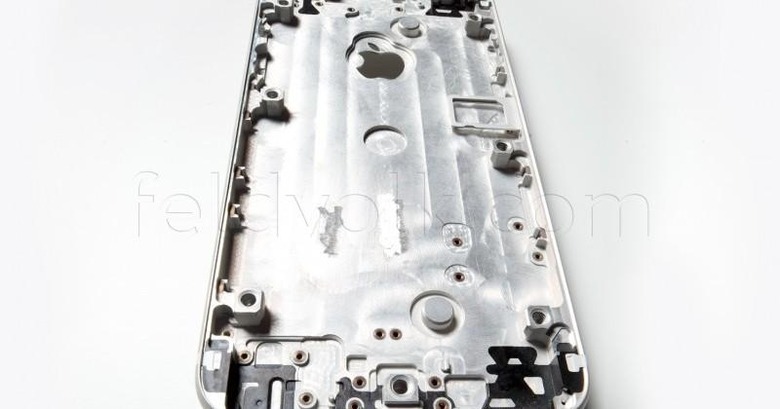 The leaks surrounding the iPhone 6 are coming in quick, and this one gives us our first good look at the back cover. Though we've seen it before, this leak has a nice video of the new metal unibody construction, and gives a long look at the subtle details. Perhaps even better, we get a good look of it in-hand.
This leak doesn't come from Asia — this one's from Russia (with love...). An "iPhone modifier" in Moscow orders his goods from the same place Apple sources theirs, allegedly. That brought the tipster a rear cover, and us a video.
A bit rough around the edges, we still get a look at some of the subtle details. The Apple logo is cut out, suggesting those rumors of wireless charging and/or NFC may be accurate. Those other details we've heard, like the elongated volume rocker and power button on the side? Those are — again — "confirmed" here.
the antennae breaks are also there, but a new picture of an all-black iPhone 6 are tempting. There is no "Space Grey" to this one — it's straight-up black. The parts look finished for the most part, but there's no way to tell if they're actually ready for a phone, or pre-production models. Either way, it's all very intriguing. For iPhone fans, September can't get here soon enough.
Via: Mac Rumors