iPhone 6 leak: is this the final rear cover assembly?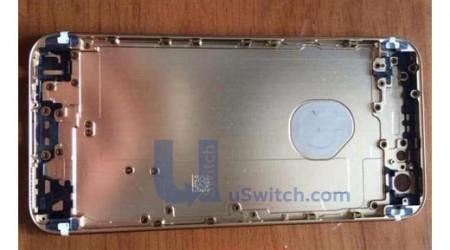 The iPhone 6 is no mystery by now, with so many leaks and rumors flying out of Asia it's hard to keep track. The latest involves the rear cover we've seen so often, except this one is sold as the final assembly of the component, Apple logo and all. If true, it opens up a new world of iOS possibilities.
The cover, which has the Apple logo cutout plugged, is one that is said to have been taken straight off the line and photographed. The contact points are the same as we've seen previously, but this one has a finished inside and the Apple logo has been filled. Previous rear cover leaks showed a cutout for the Apple logo, which is where it gets interesting.
Some have speculated a cutout might make for an IR blaster to be included on the device. Others believe it will be for NFC payment transfers, where Apple will make headway into the mobile payment sector. A third rumor suggests it will be for a notification light, which seems wholly unlikely. It's possible Apple could rely on electromagnetic pulses, which was featured on a case we really like, but that could be unreliable tech to lean on.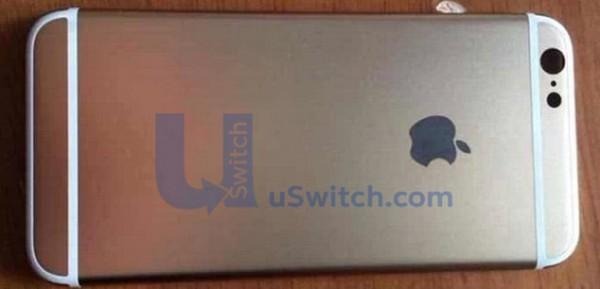 Sonny Dickson is the source for this one, and he's got some street cred on these iPhone 6 leaks. He leaked the iPhone 6 screen, and is adamant this is the finished product. Oddly, the antennae cutouts seem to be covered up with a white tape or protective barrier. It looks to be raised from the metal, too, so we can't count in this actually being what we'll see in-hand.
The flash looks redesigned as well, so we'll have to see if Apple has redesigned the way their flash works as well as the shape. Apple currently uses an oblong cutout for their True Tone flash, so the perfectly round cutout is interesting in that respect. Luckily, the device is still believed to launch in September, so we won't have long to hear what Apple ahs to say about all of this.
Source: USwitch