iPhone 6 design, release window tipped by Spigen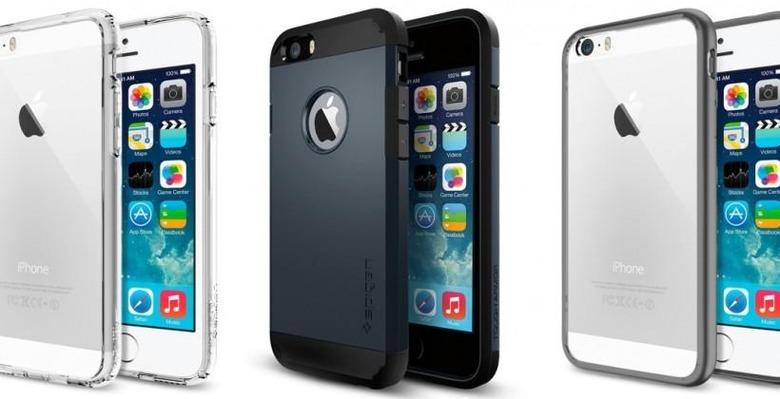 We may receive a commission on purchases made from links.
If the ongoing spat of iPhone 6 rumors wasn't enough to tip you off to the design, this may do it. Case maker Spigen, who have an excellent track record of leaking designs early, have a slew of iPhone 6 cases available for pre-order. The cases also show off an iPhone 6 mock-up, hinting that all the rumors we've heard about its design are accurate.
The cases, which come in a surprising variety of colors and designs, are currently listen on Amazon. The listings show they've each been marked down, which is a bit of a head-scratcher. Sadly, they're not available until September 30th of this year, so we're not able to snag one and slip it onto a dummy device.
From the pictures of those various cases we can see the overall design of the device, which matches pretty closely to what we've been hearing. The clear case shows a rounded design, reminiscent of an iPod or iPad. If you prefer the squared-off design, those are available as well.
The power button on the right side? Check. Split, elongated volume rocker on the left? Yup, that's there, too. Touch ID is present, of course, but the speaker is slightly hidden. We can't quite see if the oddly placed third sensor is there or not.
Judging from the pics, the new iPhone will also be really, really slim. Spigen also seems to think it will be available in three colors, as was the iPhone 5S. A late-September release window also suggests those rumors of a mid-to-late September announcement for the device is accurate.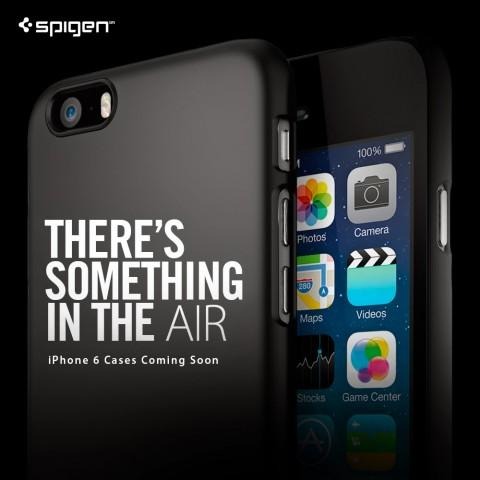 Are the phones real? No, they're mock-ups, just like the case. Spigen typically nails it with new devices, though, so this is about as accurate as we can get. A Google+ post from Spigen also suggests the iPhone 6 may actually be dubbed the iPhone Air. that, of course, remains to be seen.
Another interesting takeaway here is that Spigen has cases for both the 4.7-inch and 5.5-inch models. Both available September 30th.