iPhone 6 case hints at iPod Touch-like thinness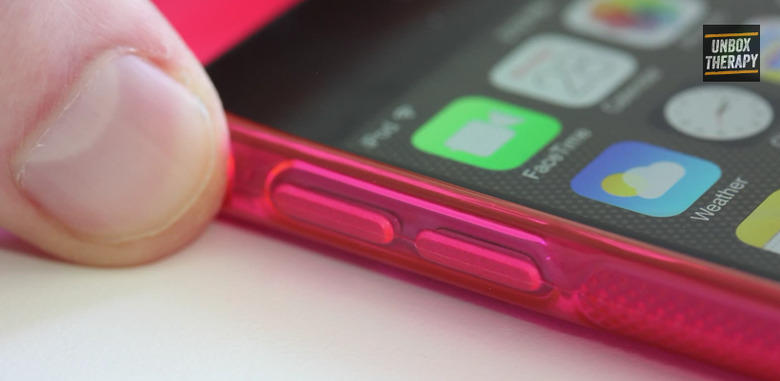 Last week, the folks at Unbox Therapy got their hands on what is said to be an iPhone 6 case, which they compared to the iPhone 5s, as well as a couple other handsets. Today they returned with the case in a new comparison video, this time seeing how it holds up next to the current generation iPod Touch.
In last week's comparison, the most notable iPhone 6 feature the case hinted at was a much thinner design than the current generation Apple handset, as well as rounded edges rather than the long-familiar flat edges seen over the past few iPhone iterations.
In the most recent comparison, which you can see in the video above, the case is used with the current generation iPod Touch, which is quite a bit thinner than the iPhone 5s, as well as round. The volume buttons are also different than the iPhone, eschewing circles for an elongated design.
When placed within the iPhone 6 case, the iPod Touch's thickness (or lack thereof) matches the case, as well as the elongated button design seen on the case. Such hints at what design the iPhone 6 may usher in, perhaps being akin to an oversized iPod Touch.
SOURCE: MacRumors