The iPhone 6 and iPhone 6 Plus introduce a new camera, with a brand new sensor and phase-detection autofocus using a system that Apple's calling FocusPixels. The iPhone 6 Plus uses optical image stabilization – a first for an iPhone – whereas the smaller iPhone 6 makes do with digital image stabilization given its smaller form-factor.
The 8-megapixel True Tone sensor is paired with a 5-element lens, as well as a brand-new image signal processor in the Apple A8 chip. The pixels themselves at 1.5u, and there's an f/2.2 aperture.
That has a dedicated hardware block for advanced face detection, faster face-finding for autofocus, and advanced blink & smile detection, which Apple says will be particularly useful for burst photography where the iPhone 6 can pull out the best frame.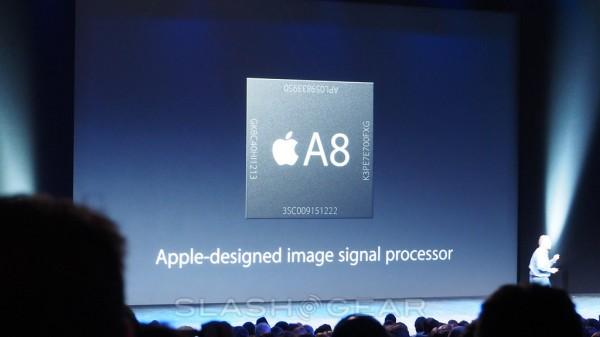 As for the autofocus system itself, that's something new for a smartphone.
Each of the Focus Pixels have tiny shutters inside, used for phase-detection autofocus. The focus approach is just as used on full DSLRs, but in the case of the iPhone 6, the camera can focus twice as fast as before.
Meanwhile, 43-megapixel panoramas are supported, too, automatically stitched together with what Apple claims is smoother joins than ever before. There's HD 1080p video recording at 30fps or, now, 60fps as well, though no Ultra HD.
Slow-motion capture at 120 fps or 240 fps is possible, too, as well as native time-lapse.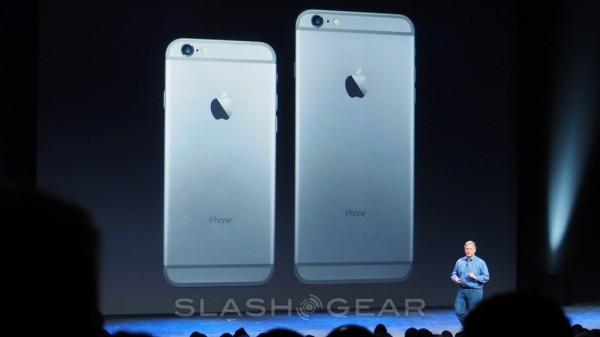 On the flip-side, there's a new FaceTime HD camera for selfies, with a new sensor and an aperture which lets in 80-percent more light. Burst mode is supported for the first time, too.
The FaceTime HD sensor can also do single-shot HDR, rather than piecing together data from 3+ frames, and Apple can now do HDR within videos from the front-facing camera.