iPhone 6 and iPhone 6 Plus pre-orders top 4m in 24 hours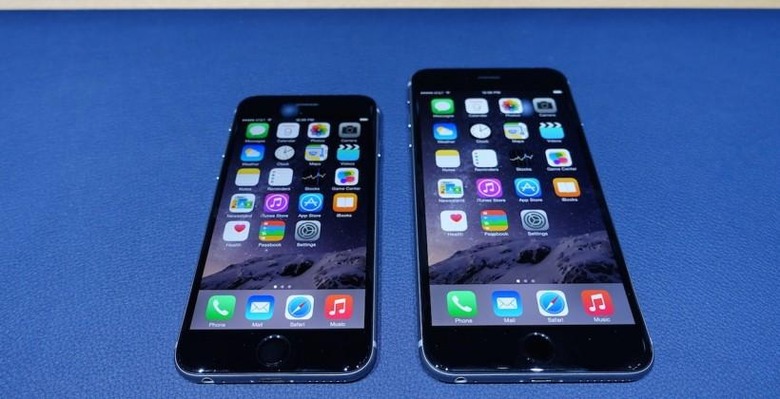 We already knew Apple's iPhone 6 and iPhone 6 Plus pre-orders had been record breaking, but now we know by how much, with more than four million of the larger smartphones ordered in the first 24 hours. The Cupertino firm has announced first day sales stats, and it's a glowing validation for the idea of larger iPhones, with the early supply already burned through.
"Demand for the new iPhones exceeds the initial pre-order supply," Apple says today, "and while a significant amount will be delivered to customers beginning on Friday and throughout September, many iPhone pre-orders are scheduled to be delivered in October."
Those who are willing to wait outside their nearest Apple Store, however, will get a chance of having a new iPhone 6 or iPhone 6 Plus on launch day. Apple has reserved some stock for walk-ins, though if past evidence is anything to go by, that certainly won't be enough to meet demand.
Stores will open at 8am local time this Friday, though the queues outside some have already begun forming.
What Apple hasn't done is break down sales per model. Unofficial estimates suggest the iPhone 6 Plus, with its 5.5-inch, Full HD display, is the most in-demand version, and indeed online orders placed today won't ship for 3-4 weeks according to Apple's estimate.
In contrast, an iPhone 6 order placed today will see the 4.7-inch phone ship in 7-10 days, Apple says.
Without knowing how much stock Apple had of each in the first place, though, it's impossible to say what percentage of that 4m+ was iPhone 6 and what was iPhone 6 Plus.
There's more on both versions of the phone in our full iPhone 6 hands-on.