iPhone 6 5.5" components surface in dubious leak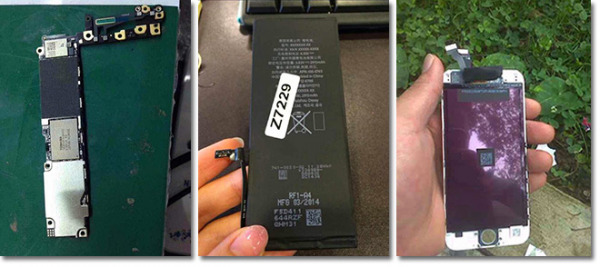 Some new images said to be of the iPhone 6 5.5-inch model have surfaced, and included among them are shots of what are said to be some of the phone's components. The photographs are from the site Apple Daily, which says it got them from "reliable sources".
The images are said to show the larger iPhone 6 model's display and logic board, but doubt has already been cast upon them. As Apple Insider points out, the images show the same components that previously surfaced — and in that leak, they were said to belong to the smaller 4.7-inch model.
Check out the SlashGear Apple Hub for more news!
The almost identical similarity between images that were previously leaked of the iPhone 6 4.7's (alleged) components and these newly leaked ones makes it seem unlikely these are, indeed, parts for the larger of the two models.
The only new part of the leak is a battery — shown in the gallery below — showing a 2915mAh capacity. The battery is from Apple supplier Huizhou Desay, and is larger than the batteries seen in past leaks for the smaller iPhone 6 model. Hit up the timeline below for more news.
SOURCE: Apple Insider