iPhone 5S preliminary production tipped for March, launch in June/July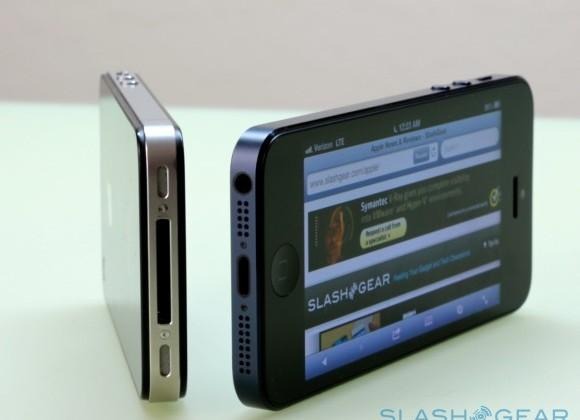 We were hoping after the launch of the iPhone 5 that we'd get at least a short break from the seemingly endless stream of rumor and speculation, but we quickly realized that wasn't going to happen. Here's some more speculation to toss on the ever-growing pile: Jefferies analyst Peter Misek thinks Apple has two new iPhone prototypes in testing. Care to guess what one of those prototypes is?
If you just yelled "iPhone 5S!" at your computer screen, give yourself a pat on the back. Misek predicted in a note to investors that Apple will begin preliminary production on the iPhone 5S in March, which is one of the reasons we've been hearing that the company has scaled back on component orders a bit. Other reasons for the reported component cut back include a healthy stock of some components due to a bottleneck caused by a shortage of others and demand that's either in line with or only slightly below expectations, according to Misek.
In any case, Misek believes that Apple will launch the iPhone 5S in June or July – a prediction he's made in the past. If Apple does launch the iPhone 5S in that window, it will be breaking from its history of late-year iPhone releases. He also believes that the company will ultimately decide to offer a less expensive version of the iPhone, which could be the second device Apple is believed to have in testing. A cheaper iPhone could help Apple in newer markets like China, and he believes such a device would ship with a polycarbonite case, a 4-inch display, and no LTE functionality.
Misek also took the time to make a prediction about the iPhone 6, saying that it will have a larger 4.8-inch screen. To put that in perspective, remember that the Galaxy S III has a 4.8-inch display as well, so iPhone users will be working with quite a bit of screen real estate if that prediction turns out to be true. We'll have to wait and see if Misek hits the nail on the head with his analysis, so keep it tuned here to SlashGear for more.
[via Apple Insider]