iPhone 5S iSight Camera Detailed With Bigger Pixels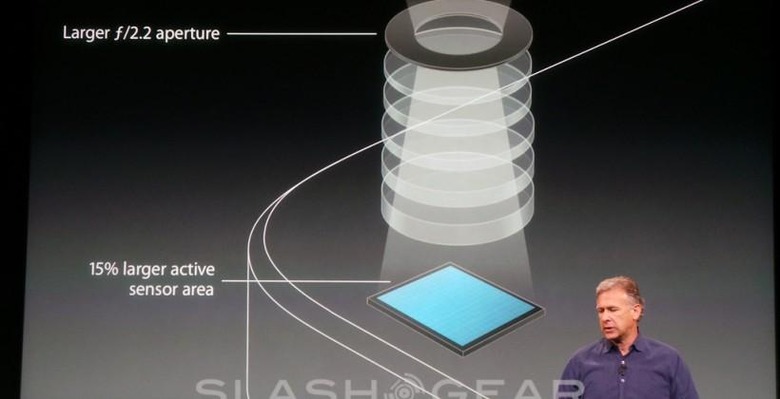 The new home button on the iPhone 5S sure looks neat, but there's much more to the brand new smartphone than a button. With iOS 7, a 64-bit A7 processor and much more we can't wait to get our hands on it. Since everyone loves taking photos, especially iPhone users, lets talk about the much improved iSight camera on the new iPhone 5S.
Apple quickly went head on at the competition, without really saying so. Mentioning that more pixels wasn't necessarily better. They actually said "bigger pixels = better picture". And with that they've introduced a brand new 8 megapixel iSight camera with an Apple-designed five-element lens. This comes in 15% larger sensor than before, and sports an f/2.2 aperture.
Apple then claims that back in the day you needed to become a better photographer to take better (or even good) photos, but not anymore. The new iPhone 5S camera will do so much of the heavy lifting, you'll all feel like you're creating Instagram art.
The new camera has a 15-zone autofocus matrix metering system, and will actually take multiple photos each time and adjust white balance, exposure and more, then give you the best photo. The phone will do it all. Then tone mapping and color has been improved. The two LED flashes on back are different. One is cool and white, the other is rich with warmth, which Apple claims will help make every photo better.
Then of course Slo-mo video recording is here, something that's been rumored a lot. Yes, the new iPhone 5S records up to 120 FPS, and will create some of the best Slo-Mo video on a mobile device. Oh, and panorama photos will be 28-megapixels, and look stunning. Apple claims the iPhone is still the camera to beat, and they've just beat the iPhone 4S. A lot of focus on the camera here guys.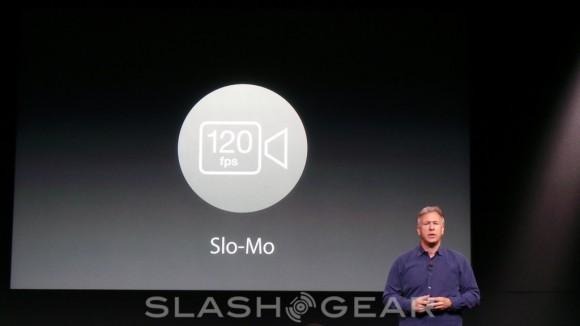 Apple showed off a few samples up on stage, and mentioned how the camera will intelligently pick the best photo for you. Whether you're shooting burst mode, or just regular photos. The iPhone 5S and iOS 7 will snap more than one, and present you with the best option available. More details on the camera and if these claims are warranted are coming up as soon as we get hands-on with it. The HTC One and Galaxy S4 sure take great photos, so they have some strong competition.