iPhone 5S Benchmarks Imminent As 3DMark Arrives On iOS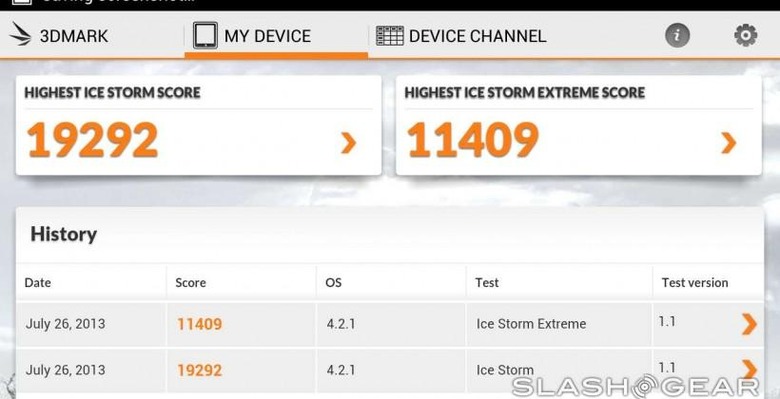 There's little doubt that Futuremark – folks responsible for creating the benchmarking app 3DMark – decided on syncing up the release of their gamer-aimed test with the release of Apple's new iPhone (or iPhones). What you've got here is a set of two tests with lots and lots of variables, all of it already released for Android some months ago. As you'll see in our review of the NVIDIA SHIELD gaming handheld, the charts are currently dominated by processor architecture made by NVIDIA and Qualcomm. Now it's Apple's turn.
This benchmarking app may very well be appearing onstage today as Apple shows off the iPhone 5S and possibly the iPhone 5C alongside a processor boost for the whole lot. It's expected that the Apple A7 chip will be revealed today, bringing with it processing power in both the CPU and GPU universes well enough to kick the 3DMark charts in the rear.
At the moment you'll need a device running iOS 6.0 or higher with at least 174MB of free space to run the tests. You can run this test on an iPhone, an iPad, or a 4th-generation iPod touch (or newer, where applicable). Today's likely launch of iOS 7 for the masses (today or rather soon) will also be supported.
If you do happen to head to the iTunes app store to download this app – for free, mind you – please feel free to post your test results below. Time to get the battle started between Android and iOS anew!
BONUS: Futuremark has let it be known that 3DMark will be coming to Windows RT as well, soon! That'll make this test one of the very, very few out on the market ready to test the CPU and GPU power of Windows RT devices.