iPhone 5S and "Light" model schematics tipped by case maker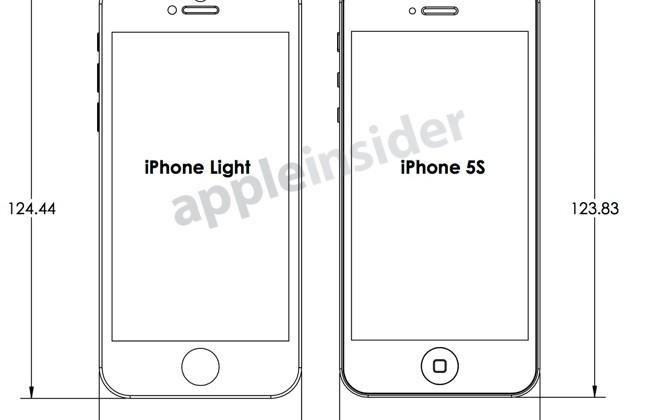 This year has seen it's fair share of Apple iPhone 5S and "budget" iPhone tips and rumors, and as it always seems to go, close to a release, case-makers are ramping up efforts to make their accessories hit the market first. Even though the next-generation iPhone (or iPhones) are not yet confirmed by Apple as such, this week a set of images has been pushed to the public from a set of sources that say they've got the real deal.
What you're seeing here via Apple Insider is two things: first, there's a set of plastic iPhone models that a rendering illustrator has created based on the schematics they've been given. The colors come from past color schemes of Apple-made bumpers and protectors for the iPhone and the iPod touch, while the operating system is, of course, iOS 7.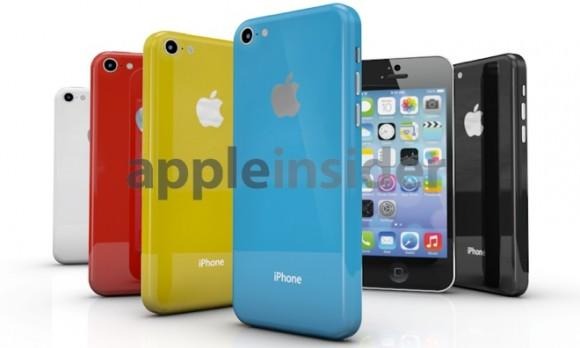 It's been suggested more than once in the past several months that Apple might enter the mid-tier segment of the smartphone market with a device that'd take the place of their multi-priced iPhone model that includes (at the moment), the iPhone 5, iPhone 4S, and iPhone 4. With the release of a "low cost" iPhone, there'd be an iPhone 5S, an iPhone 5, and this other new model – in multiple colors, of course.
Also included in today's collection of oddities is a set of illustrations showing the difference between what the so-called "iPhone Light" (aka budget iPhone) and the iPhone 5S would look like. The iPhone 5S would take on a form that's essentially the same as the iPhone 5 with upgraded innards while the iPhone Light would be just a smidgen thicker and would include a plastic back as well as entirely new form.

This device would essentially be a cross between the original iPhone's form and the iPhone 4S, with sharper rounded corners than the original and a 4-inch display (though the comparison image here looks to be larger – it's a big of an optical illusion due to the bezel size.