iPhone 5C Revealed In Leaked Back Case And Testing Photos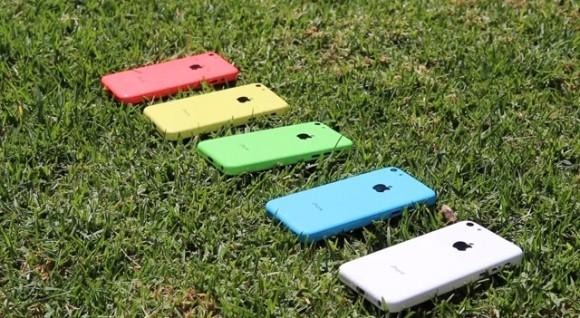 Every day, we get closer to the September 10 Apple event, at which we'll get the official reveal for the iPhone 5S and the iPhone 5C. However, today you can get a look at the 5C a little early as leaked photos and a video show a colorful array of back cases and a setup that may very well include a batch of the less expensive iPhone undergoing tests.
The plastic-backed iPhone 5C is featured in a video posted on YouTube by Tanner Marsh, a notable iPhone jailbreaker. Though not confirmed, the video does seem to show cases that look exactly like those revealed in previous leaks. The cases themselves are bright and colorful. Five are shown off in particular in red, yellow, green, blue, and white variants; the white one looks very similar to the standard iPhone 5.
Another leak shows what appears to be the iPhone 5C undergoing a battery of tests. There's no verification that this photo captures the real deal but the testing setup does seem legit. There's always a chance that the photo shows off knock-offs in a factory somewhere though, so take it with a grain of salt.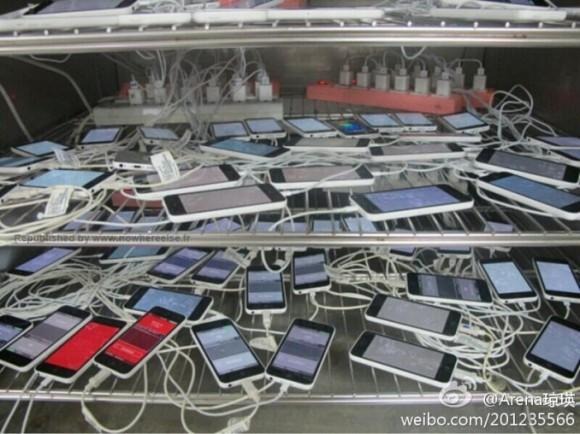 It's hard to discern what's on the screens in the photo, though the iPhone 5C is expected to launch running iOS 7, also likely to be officially released at the rumored early September event. Now, we play the waiting game.
September 10th can't get here soon enough–and you know we'll be bringing you up-to-the-minute coverage of all things iPhone that day. Until then, we're keeping our eyes peeled.
VIA VentureBeat; NWE