iPhone 5 unofficially coming to T-Mobile as Nano SIM orders leak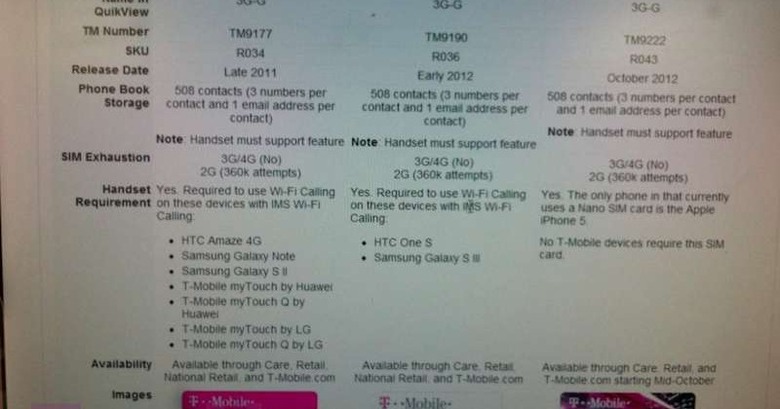 A sheet showing the newest SIM card size has been leaked showing T-Mobile working with the hardware that does not work with any other device on the carrier. This sheet ties up well with T-Mobile's earlier word that they'll be marketing themselves as an unlocked iPhone 5 alternative carrier for users in the USA that do not want to work with one of the top three – each of them, Verizon, T-Mobile, and Sprint, having their own iterations of the smartphone sold straight through their store officially. Of course you won't be able to work with 4G LTE here with T-Mobile, and you'll have to purchase an unlocked iPhone 5, but you'll have to do what you must!
If you do indeed want to work with T-Mobile with an unlocked iPhone, the sheet you're seeing here from TmoNews shows that you'll be able to begin your journey in mid-October at the earliest. As the sheet notes, "the only phone that currently uses a Nano SIM card is the Apple iPhone 5" and "no T-Mobile devices require this SIM card" at the moment. This card also has some other limits, one of them being 508 contacts with 3 numbers per contact and one email address per contact as well.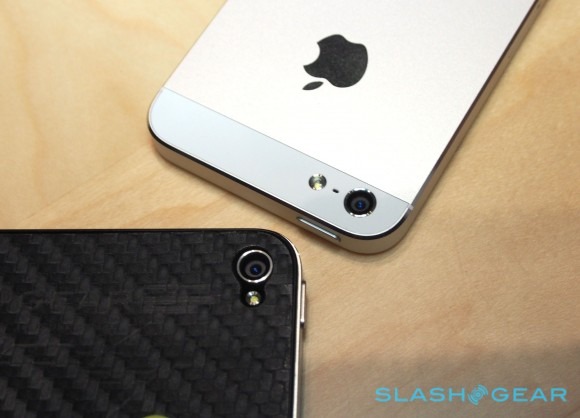 T-Mobile plans on bringing a force of advertisements for the public to join their team with the iPhone 5 off-contract once they've got their cards in order. If you do plan on purchasing an iPhone 5 off-contract, Apple notes that you'll be paying the following prices: $649 (16GB), $749 (32GB), And $849 (64GB) – the GB being how much internal storage you've got on the device. Also note that there are currently two color combinations available – black and white.
Have a peek at our Apple portal for more information on the iPhone 5 and hit the timeline below to see more bits on Apple's latest launch. We've got hands-on with the iPhone 5 as well as the two new iPod units – cute stuff! Stick around for our eventual review of the iPhone 5 too!