iPhone 5 officially announced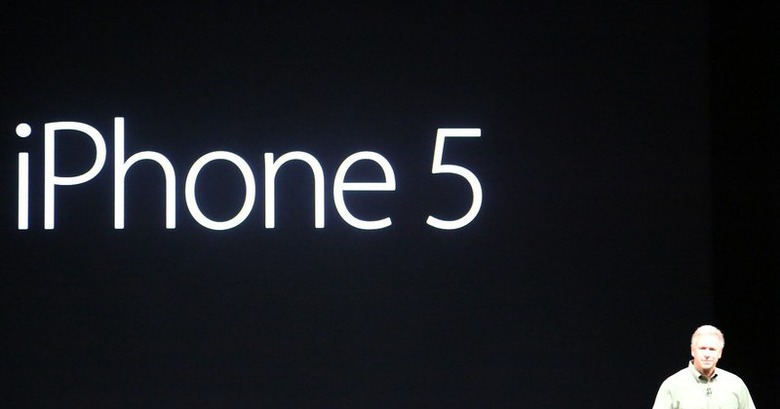 On Stage Apple has just confirmed what we all already knew, and that is the iPhone 5. We are jumping right into the excitement here in San Francisco. Apple has just dropped the huge iPhone 5 lettering up on the screen and the crowd let out with a cheer and we'll have all the additional details coming up shortly.
The all new iPhone 5 will be made entirely of aluminum and glass, and that is it. Well that and magic of course. Apple has just started talking about screen size, resolution, and the fact that this is the worlds thinnest smartphone. Again you'll want to stay tuned right here to our live.slashgear.com for live blog coverage.
We are expecting to learn tons about the new iPhone 5, iOS 6, wallet and NFC integration and of course 4G LTE so stay tuned for all the juicy details coming hop shortly.