iPhone 5 motherboard suggests LTE and battery boost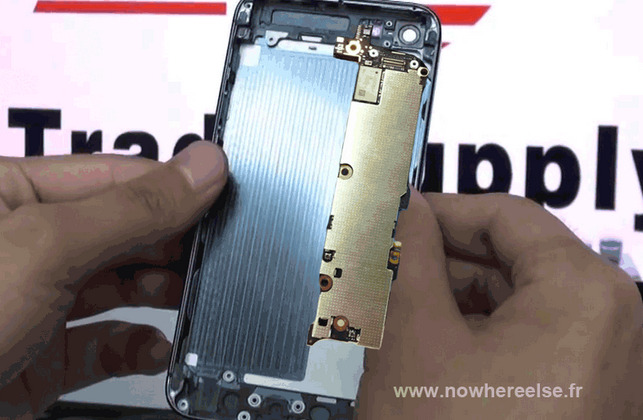 This week the motherboard for the new iPhone appears to have been photographed and leaked by a relatively anonymous source who also suggests a larger battery and LTE connectivity for the device. The user is a forum member from Weiphone previously leaked images of the motherboard for a new iPhone last year – that motherboard turned out to belong to the iPhone 4S. With this new and improved piece of hardware popping up today, several conclusions can be drawn should be be supposed that it's real.
There's been a comparison made to the also-supposed rear plate of the next iPhone and NWE has decided that it fits. With the size, shape, and suggestions that have been included with this piece of hardware, we can safely assume that we'll have 4G LTE connectivity and that there will be a larger battery than we've seen in past iPhone models. This device also likely has a smaller SIM card holder, as you may know from past leaked pieces of hardware, and the entire device is significantly larger than previous iPhones as well.
The next iPhone, called iPhone 5 here before it's officially announced by Apple, will likely have a 4-inch display, a brand new dock connector with 8 (or 16) pins on it, and the headphone jack sits at the bottom of the device rather than the top. This new iPhone has been tipped as being announced on the 12th of September and the release date has been "leaked" this morning as inside the last week of September – for AT&T at least.
This device will likely also be released on Verizon on their 4G LTE network and will be released simultaneously on each of the carriers Apple has agreed to release it with. Check the timeline below for the most recent of iPhone 5 rumors and tips, and check the new iPhone portal to see all of the new iPhone news we've had since the beginning of this new cycle.
[via Wired]