iPhone 5 LTE release date tipped via Qualcomm shortage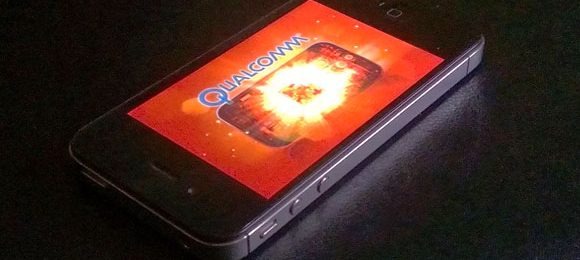 This week it appears that the next generation iPhone 5 may have been inadvertently tipped by Qualcomm's quarterly earnings call via a supply issue warning for analysts tracking their mobile chipsets. The chipsets that are, in particular, seeing a strain on supply at the moment are their new 28-nm modem chips made to power the next generation of LTE speed devices. Qualcomm Chief Executive Paul Jacobs spoke to analysts saying that "demand went so far ahead of availability that we've decided to start spending more money to get more supply as soon as possible."
At this stage it appears that if this indicator tied with Piper Jaffray's analyst Gene Munster's predictions can be collectively strewn into a date – we're looking at October of this year for the next generation iPhone. It is Qualcomm's 28-nm MDM9615 modem chip that's the subject of all this speculation, with the iPhone set for release later this year likely to be using the chip for both LTE data and voice services. As Munster noted this week:
"QCOM will likely support an Apple iPhone launch in October. Based on our checks, we believe the design win momentum of QCOM's 28nm products has been exceptionally strong and a 28nm LTE baseband is likely designed into the next iPhone. ... Based on the increased capital spending this year from TSMC and QCOM's efforts over the last quarter to port its 28nm designs to UMC and probably Global Foundries, we think QCOM will have the capacity to support a Q4 LTE iPhone 5 launch." – Munster
We've had no shortage of rumors surrounding this device as, of course, the iPhone lineup has been one of if not the strongest smartphone in the field since its first iteration. If you take a look at the keyword iPhone 5, however, you'll find news leading to this smartphone for a while back, but eventually you'll hit a point at which the resulting phone was actually the iPhone 4S. This device was the last delivered by Apple to the public last year at around the time this new iPhone is set to be announced.
So beware of that – and beware the ides of October!
[via MacRumors]