iPhone 5 Leak From China?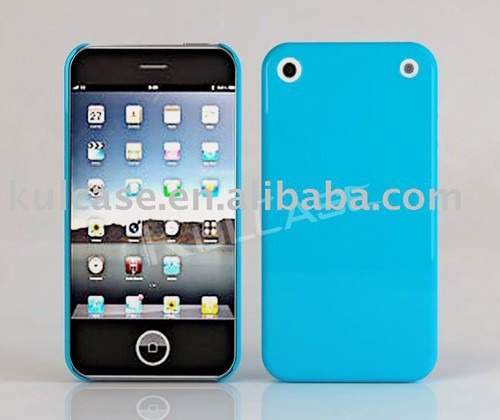 With evidence mounting that the iPhone 5 is coming in the fall, here is some more fuel for the fire. A new Chinese case design found on Alibaba.com, which is a business-to-business trading site for Chinese manufacturers and suppliers, claiming to be for the iPhone 5G. It is worth taking a look at as Chinese manufacturers often get design specs before the official launch.
The picture surfaced on GadgetsDNA, and shows two holes in the back of the case, one for the camera and one for...we're not sure. Also, it seems to show a display that extends to the edge of the case with a thinner bezel. There has been evidence that has surfaced that Apple is planning a significant reworking of the iPhone with the iPhone 5, and other evidence that seems to indicate a more moderate update, maybe an iPhone 4S.
Here is what was posted on the Alibaba site:
1. 100% brand new high quality crystal case for iphone 5g.
2. Provides a comfortable grip, added protection against accidental drops.
3. Perfectly fits the iPhone 5g, easy to insert and remove.
And there is more to add to the iPhone 5 mystery. Patently Apple has pointed out a new patent application that shows one possible explanation for Apple's interest in Nuance's speech recognition technology. Text to speech.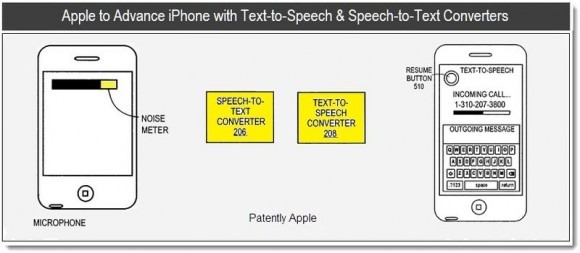 The patent application points out the problems that would be solved by text to speech, including times that it is convenient to send a text message, either because you are in a very quiet or a very noisy environment, but the recipient can't receive a text message because they are on a landline, or don't have a text plan. In this case, the text message would be converted into speech and transmitted that way.
Admittedly, this technology might be further down the road, and may not be seen in this year's update of the iPhone, whether it is 5 or 4S. Apple has many other possible uses for Nuance's technology including voice for search, phone navigation, and dictation for email/sms messages.
Stay tuned!