iPhone 5 Hands-on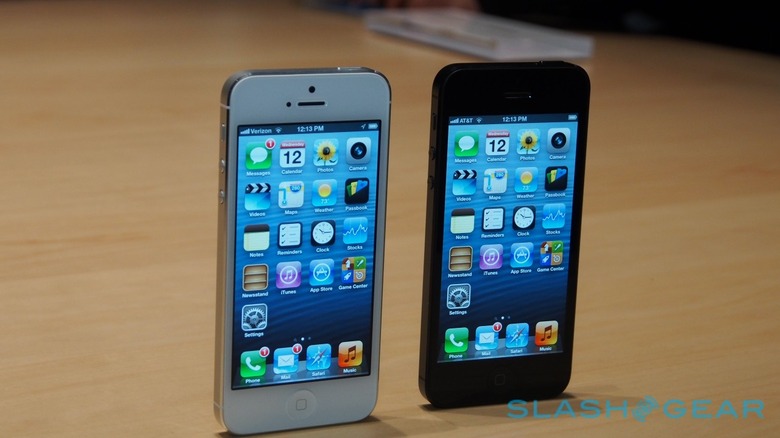 The new iPhone 5 may be instantly recognizable, but in the hand it's a very new – and very polished – device indeed. Apple has mixed together evolutionary and revolutionary where each were required, and so we get the bigger, 4-inch display, the sleek new chassis and the internal magic, such as LTE and an A6 chipset, that we were hoping for. The new iPhone 5 won't be in stores for a couple of weeks yet, so read on for our first impressions!
You can't mistake the iPhone 5 for any other smartphone, but nor has it stayed exactly the same as its predecessor (which stays on sale as Apple's new $99-on-contract midrange model). The new casing does away with the sometimes-delicate glass back panel, replacing it with a tactile sheet of anodized aluminum; it's also noticeably slimmer which, with the body staying the same width but growing longer, makes it feel all the more tapered and slender in the hand.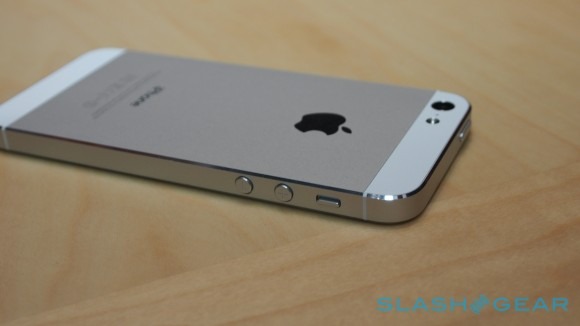 Gripping it, your thumb is able to navigate the full length of the display without stretching, just as promised, and while it's undoubtedly a light handset it doesn't feel delicate. We loved the Retina Display in the iPhone 4/4S, but the iPhone 5 trumps both: it looks somehow crisper and cleaner, and it's bright, even under the lights of Apple's demo area. The anti-glare coating certainly helps there.
Swiping through the iOS 6 homescreens – with their new row of icons slotted in – is slick and smooth, just as before, but now apps load with no lag whatsoever. It's of course worth noting that these are brand new phones (and probably running not-quite-final iOS 6 software), but they're as fast as you'd hope and jumping between apps is quick and simple. We'll have to wait until review units arrive before we can see quite how much of an improvement the A6 chipset brings.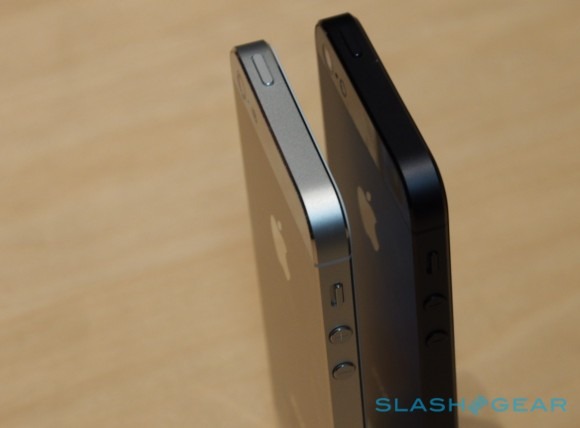 Apple is particularly keen on the camera on the iPhone 5, and from even a brief play it's clear that the new features added are probably going to go down well with existing users. It may not have the handy camera-strap attachment of the new iPod touch (we'd expect to see third-party case manufacturers step up to deliver there, though curiously Apple hasn't been talking about any iPhone 5 accessories at this event) but the Panorama mode works surprisingly well, even if you just casually swing the smartphone around the scene.
Meanwhile there's no shutter lag or app delay that we can see, and the whole thing – together with the camera shortcut on the iOS lockscreen – makes an even stronger case for replacing your dedicated point-and-shoot. Photo and video samples will have to wait until review units, unfortunately, though they look great on the Retina display.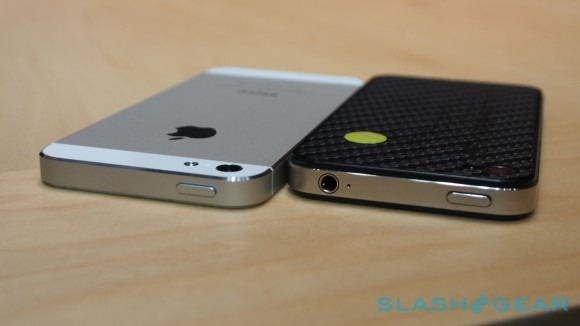 Existing owners will have a couple of surprises. The headphone socket is now on the bottom edge, as has been the case with the iPod touch, and the nano SIM slot means your existing micro SIM won't work. Perhaps more frustrating will be the change of dock connector, the Lightning port being a necessity to achieve the form-factor, though there'll at least be an adapter offered for older accessories.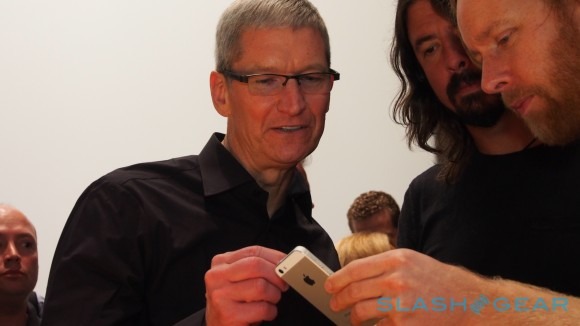 In short, it's a beautifully constructed, cohesive combination of design and materials: even if you're not an iOS fan, you'll have to appreciate the package Apple has put together. If, though, you are an iOS lover – and there are plenty of them around – then the iPhone 5 is easily the best model yet. It's the significant refresh many were hoping of the iPhone 4S, and it's going to sell like wildfire.
More details on all of Apple's announcements today in our Apple Hub!