iPhone 5 Fake Hints At The Real Design?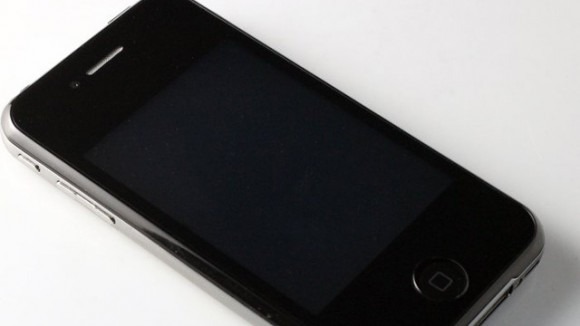 New images of a fake iPhone 5 have surfaced that could hint at the design of the real deal. The pictured device is purported to be a clone of the iPhone 5, which means that it could be designed based on leaked specs within the industry. If so, the fake could be a preview of what to expect come September or October.
The device isn't even trying to pretend to be a leaked original, but instead, is openly a clone that goes for 699 Yuan or $108. It runs a JAVA-based OS, plays MP3s, connects via WiFi, and has a storage capacity of 64GB. It also has a camera and a flash with a body that's only 7mm thick.
Spec leaking in China certainly isn't unheard of, even from the likes of Foxconn, considering what happened with the iPad 2, when accurately designed cases for the tablet were available before its launch. So, a mockup or clone of the actual next-gen iPhone could indeed be produced to accurately represent the real thing. However, unlike the recently revealed iPhone 5 silicone cases, this clone doesn't seem to have any of the rumored details like a metal backing, wider screen, wider home button, and a more tapered profile.
[via Gizmodo]