iPhone 5 Dual Mode Device Shows Up In Usage Logs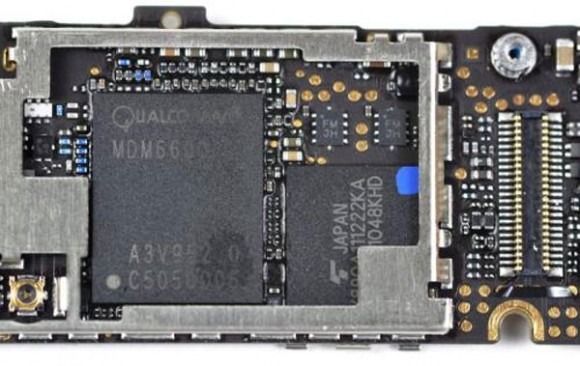 There has been a huge amount of rumors swirling around the iPhone 5 and the iPhone 4S. Several rumors point to the launch of the device in October, but we still know nothing concrete on the launch date. New reports are coming in that the iPhone 5 dual mode is showing up in usage logs. According to reports, the listing for a device believed to be the iPhone 5 showing two different sets of mobile country codes and mobile network codes used to identify mobile carriers has been showing up in the logs.
One developer, that asked not to be named according to TheAPPera, also claims that some registrations for its app were logged from a new Apple device using codes for AT&T and Verizon. That could all be rubbish since we have no idea what developer is making the claims. The hardware photo here is the Qualcomm MDM6600 that supports both modes and is in the CDMA iPhone 4 and iPad 2 already. It could be what powers the dual mode iPhone.
These rumors seem to point to the new iPhone in testing. That is no surprise; the devices would be tested well ahead of the launch. The hope from the dual mode listings is that the iPhone 5 will support multiple networks. That will be a great thing for buyers of the phone that decide to change networks later and would mean Apple only needs to build one version of the next iPhone for AT&T and Verizon.
[via TheAPPera]