iPhone 5 comes equipped with three microphones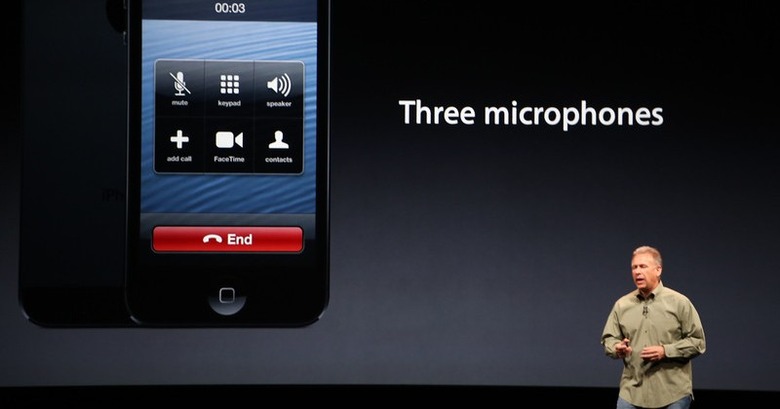 Apple has included a lot of cool features with the iPhone 5, but one of the more interesting talking points is that the iPhone 5 comes complete with three microphones. One of these mics is located on the front of the device, another on the side, and the final one has taken up residence on the back. So, why does the iPhone 5 need three microphones?
Apple has equipped the iPhone 5 with three mics to aid in noise cancellation. This will come in handy for both voice calls and video, and they will also help in a big way with voice recognition. To complement the multiple mic setup, Apple has made a few improvements to the speakers and earpieces, bringing the size of both down by a significant 20%. As an added bonus, Apple has also announced that Wideband audio will now work with more frequencies.
So, with the iPhone 5, we can expect audio quality to be a bit better than we're used to with other smartphones. This is on top of other improvements already announced by Apple, including the iPhone 5's lightweight and thin design, a 4-inch screen, and the addition of Retina Display. Be sure to have a look at our liveblog of Apple's event for details as they're revealed, and also stop by our Apple portal, where we're posting all the news you need to know from today's event!