iPhone 4S surgery blinds smartphone for military shoppers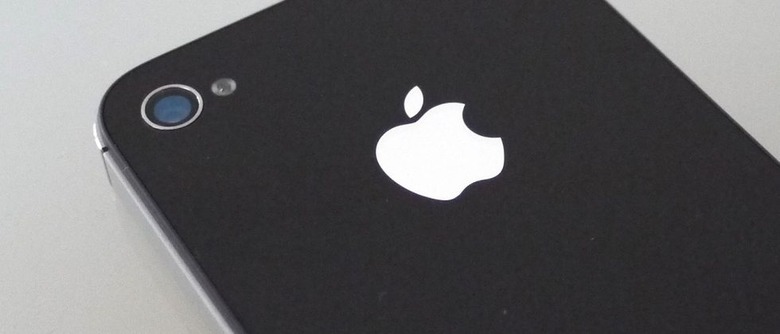 Apple's iPhone is undergoing some unofficial surgery to make it more palatable to military users, with carriers in Singapore reportedly removing the camera from the smartphone so that it can be used in secretive workplaces. The warranty-busting modification was first tipped by a hastily-pulled product page from carrier M1, the Jakarta Globe reports, which listed the tweaked iPhone 4S at more than $900 with a new agreement.
M1 subsequently said that the link "has been removed as we are making some adjustments to this service" and declined to comment further on the changes it was implementing. Fellow Singaporean carriers StarHub and SingTel both confirmed they were in negotiations with the country's Defense Ministry regarding non-camera models, but would not say if the iPhone was on the list of potential devices.
As is the case with many secure workplace environments, such as R&D labs, Singapore's military bases refuse to allow photographic-capable devices on-site. The Defense Ministry is believed to require a certificate proving any cellphone has no camera functionality, issued by the carrier, before it will be permitted. Camera-free smartphones have become a niche segment within the industry, with BlackBerry perhaps the best-known option.
Since Apple itself has not stepped into the fray with a non-camera iPhone, Singapore carriers have apparently taken matters into their own hands. It's unclear whether the modification process is reversible or if the two CMOS sensors in the iPhone 4S – front-facing and rear – are permanently removed.
[via GottaBeMobile]