iPhone 4S China launch turns violent after sales blocked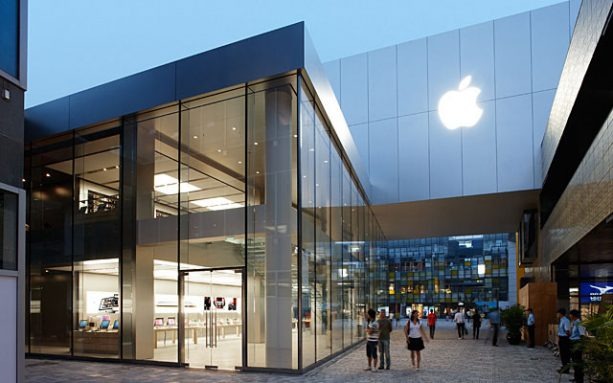 Apple is no stranger to hype and excitement at the launch of a new iPhone, but celebrations soured in China this week as the iPhone 4S launch was frozen after violence broke out around stores. Customers – along with scalpers looking to sell off the smartphone at a markup, and the gangs of migrant workers they had employed to fill the line and bypass Apple's limit on how many handsets each person could buy – had queued overnight outside the flagship Beijing Apple store, but grew restless after it failed to open at 7am local time. An announcement that the iPhone 4S sale would not be going ahead and that would-be buyers should go home prompted abuse toward Apple retail staff, while the store itself was pelted with eggs.
"We were unable to open our store at Sanlitun due to the large crowd," Apple spokesperson Carolyn Wu said in a statement, "and to ensure the safety of our customers and employees, iPhone will not be available in our retail stores in Beijing and Shanghai for the time being."
Authorized resellers, along with carrier partner China Unicom, continued to sell the iPhone 4S as planned, while online ordering also went ahead. However, initial stocks of the smartphone "have already sold out", Wu revealed, describing demand as "incredible."
At least 1,000 of the over 2,000 people queuing outside the store were believed to be scalpers or people employed by them, Reuters reports. Targeting Apple products for their cachet and market value, the unofficial resellers have until now been importing "gray market" iPhone 4S handsets into China, to sell at a mark-up. However, the scheduled launch of the handset this week was to be an opportunity to grab devices locally instead, with groups of fifty each believed to be working for individual scalpers waiting to pick up as many devices as Apple would sell them.
The flagship Sanlitun store remained protected by police hours after the crowd had dissipated, though violent scuffles between law enforcement and those queuing had broken out beforehand.