iPhone 4S buyers overwhelming happy; missing 4G a pain point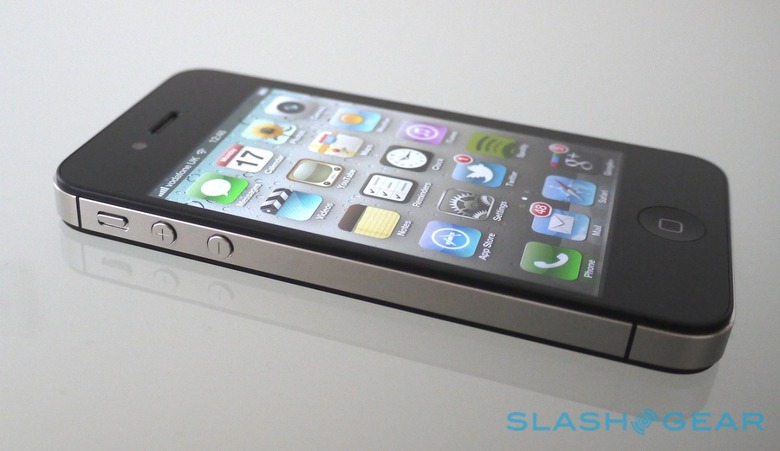 iPhone 4S buyers are more content with their smartphone than iPhone 4 buyers were after that handset's 2010 launch, according to a new survey, with Siri most cited as the best feature of the iOS device. 77-percent of iPhone 4S owners told consumer research firm ChangeWave that they were "very satisfied" with the handset, with 19-percent saying they were merely "somewhat satisfied"; only 2-percent of those questioned had drifted out of the honeymoon period and reported that they were dissatisfied.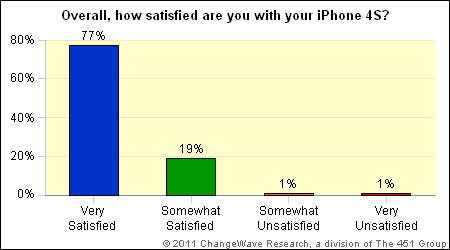 It's worth pointing out that ChangeWave's survey base wasn't exactly the millions of people who bought an iPhone 4S. The company questioned 215 owners on topics like overall satisfaction, favorite features, the number of dropped calls observed and how good battery life turned out to be. Siri was the most popular feature, with 49-percent saying it was the one thing they liked the best, followed by ease-of-use (39-percent) and the upgraded 8-megapixel camera (33-percent).
As for those elements of the iPhone 4S experience unloved by owners, underwhelming battery life was the most complained about issue, 38-percent of people citing it as their primary problem. The absence of 4G was cited by 30-percent, while screen size lagged well behind at 11-percent.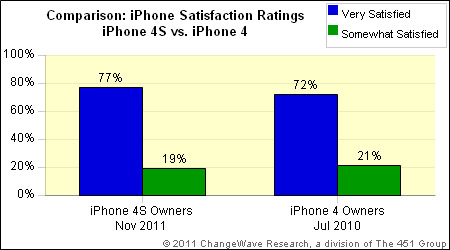 Meanwhile, in comparison to the feedback from new owners of the iPhone 4, back in July 2010, the iPhone 4S did slightly better for satisfaction ratings. iPhone 4 buyers had been 72-percent "very satisfied" and 21-percent "somewhat satisfied" with their new toys.