iPhone 4G LTE tipped for 2012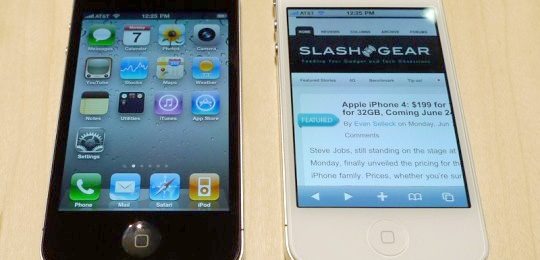 The next generation of iPhone has been tipped to be carrying 4G LTE connectivity by Taiwan-based smartphone makers. It's through Daniel Shen of DigiTimes that this information is passed from Taiwan amongst additional information showing global acceptance of 4G LTE technology to be growing to a smartphone population of 45-50 million units inside 2012. This network of devices all riding on the same technology appears to be getting a final bump into a global necessity for the future of mobile due to the new iPad's ability to use it.
The tipster spoke of how Taiwanese manufacturers are upping their projections from 25-30 million units this year to 45-50 million units, and unprecedented jump in numbers in this sector. What this spells out for both the tipster and analysts is that its inevitable that Apple will follow suit with their next generation iPhone. This new iPhone is set to be released inside 2012 and likely nearer the end of the year than the first half.
Manufacturers speaking with the tipster have let him know that through 2015 we'll likely be seeing 38 combinations of frequency bands for LTE, 700MHz having the largest portion of the whole with 16% of the world's LTE connections. For Apple this means not only an upgrade for their devices across the globe, but here in the United States where they've found the greatest success with all mobile devices, including their industry-leading iPad. With a new iPhone coming inside the year, it's almost a certainty that it will follow the trend that the iPad is setting with both Verizon and AT&T here in the USA running LTE through it.
Have a peek at our timeline of iPhone 5 rumors to see what else this new device might be holding. We're hearing everything from a larger display with as high a resolution as the iPad back down to a similar-sized iPhone with a quad-core chip inside. Could such things come to pass? Need they come to pass for Apple to keep out far and ahead of the competition? We shall see!
[via DigiTimes]