iPhone 4 Titanium Case Costs As Much As The Phone Itself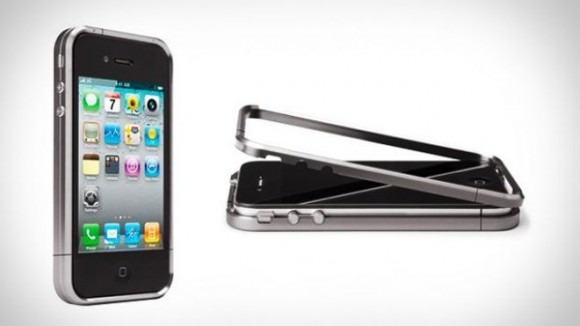 Although we all know the iPhone 5 and 4S are on there way, that doesn't mean you shouldn't treasure your current iPhone 4. And instead of saving up for the next-gen iPhone, you might splurge on a new protective case, well, at least that's what accessories maker Case-Mate is hoping for. The company has recently introduced a new premium case for the iPhone 4 made with titanium.
The Titanium iPhone 4 case takes on the same form as the company's Jett Metal Case series that works like a bumper surrounding the entire edge of your iPhone without covering either the front or back sides. However, this new case is precisely micro-machined from a solid chunk of titanium. The company touts that titanium is mainly used in aircraft engines and luxury automobiles. It is often sought for its combination of extremely light weight and high durability.
The case requires a more elaborate process of attaching to your phone that involves two screws, a few buttons, and a small screw driver that all come as part of the kit. The case will fit for all models of the iPhone 4, be it from AT&T, Verizon, or even the international iPhone 4. But it does come with a hefty price tag of $300. That's certainly enough to get you a new phone should you drop your current one off a second floor balcony. But hey, it's all for the titanium, because, well, as the company says, it's titanium.
[via Case-Mate]