iPhone 2019 upgrade: Bigger batteries said to power Samsung-style tech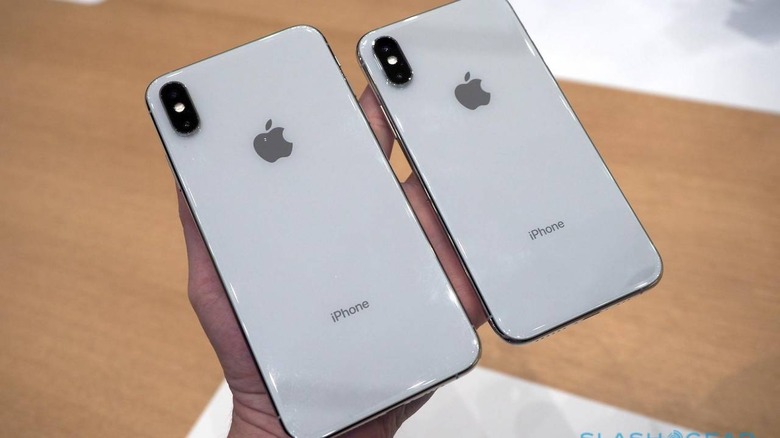 AirPower might be dead, but Apple still could have some wireless charging tricks up its sleeve. Little is known about 2019's iPhones – which are still around six months away at this point – but a new report today suggests that they might come with a familiar wireless charging feature. If you know what Samsung's Galaxy S10 is capable of in the wireless charging arena, then you already know what we're talking.
Yes, today's report claims that 2019's iPhones will ship with two-way wireless charging, which means that you'll be able to charge other devices using your phone. The Galaxy S10 lineup is capable of two-way charging as well, and Samsung has been hitting that selling point heavily in its advertising for the new phones.
The report, which was published by MacRumors, comes from Apple analyst Ming-Chi Kuo, who predicts that two-way wireless charging will feature in Apple's next batch of iPhones. Obviously, a prediction from an analyst shouldn't be taken as gospel, but Kuo's claims do make a lot of sense – especially since Apple just released a new pair of AirPods that come with a wireless charging case.
With AirPower out of the equation, wireless charging within the Apple ecosystem has a gap that needs filling, and it's possible new iPhones could do just that. With two-way wireless charging, iPhone users would be able to charge up their AirPods when they're out and about, or top off a friend's device when they're away from an outlet.
Kuo also predicts that Apple will beef up battery capacity in its upcoming phones to facilitate bilateral wireless charging. In the follow-up to the iPhone XS Max, we could see a battery that's 10-15% larger than what we currently have, while the iPhone XS successor stands to make the biggest gains, with Kuo predicting a 20-25% increase in capacity. The iPhone XR, meanwhile, won't see much of a boost, as Kuo says the maximum capacity would grow is by 5%. We'll see if this true soon enough, but Kuo could certainly be onto something when it comes to upcoming iPhones and wireless charging.