iPhone 11 schematics feed our biggest fear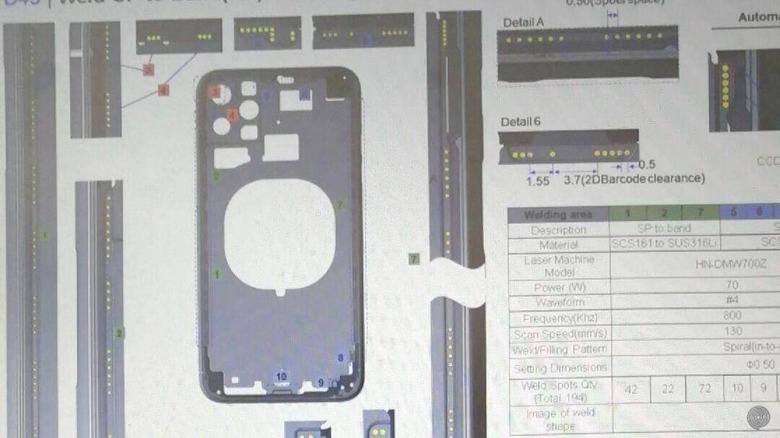 Some Apple fans have bemoaned how the company may have lost its touch when it comes to design. A series of missteps and questionable decisions have led some to lose confidence in Cupertino's once famous design chops. It's not over yet. If this new leak for what is alleged to be the iPhone 11 or iPhone XI is what it claims to be, then iPhone fans will soon be greeted by yet another odd design that isn't exactly new but also unheard of at the same time.
Square cameras might become a thing if this year's iPhone is just as these leaks describe. It wouldn't be the first time we've seen that design, though, as Huawei used a square bump on the Huawei Mate 20 series last year. The difference is that Apple's alleged version arranges the cameras in a different way.
That design was first revealed by OnLeaks at the beginning of the year. Instead of sitting neatly on a 2x2 grid, the three lenses will supposedly alternate, forming a triangle. This is now seemingly confirmed by another independent leak that shows the schematics of a welding pattern for the iPhone 11/XI.
The schematic does hint at why Apple may have been forced to use this unusual design. For one, it saves up on space so Apple won't have to rearrange the iPhone's internals too much to make took for three cameras. It also shows two large holes, perhaps for a flash and another sensor, that wouldn't fit perfectly on a 2x2 grid.
Despite that, this design won't sit well with a few iPhone users, especially those that have dissatisfied with very visible antenna lines and notches. Others, however, will be more forgiving, especially if it gives them Apple's first triple camera iPhone.