The Razer Phone is in the mix this time with the newest set of Razer Arctech smartphone cases for iPhone 11 Pro. Technically they're available for iPhone 11 Pro, Pro Max, iPhone 11, iPhone X, XS, XS Max, XR, and Razer Phone 2. But look at the way these things were constructed and you'll see why they were really made in the first place.
We've got our hands on a few of the iPhone-aimed Razer Arctech smartphone cases today, and we're taking them apart. On the outside they're surprisingly tame for a "gamer" oriented product – probably because they're meant to bridge the gap between LED-blasting visually loud gamer and the far more reserved public persona of an iPhone user.
The primary selling point here, according to Razer, is the "lightweight, vented design lined with a cutting-edge Thermaphene Performance layer." Razer suggests that the three layers of the case all work together to protect the phone inside and keep said phone cool.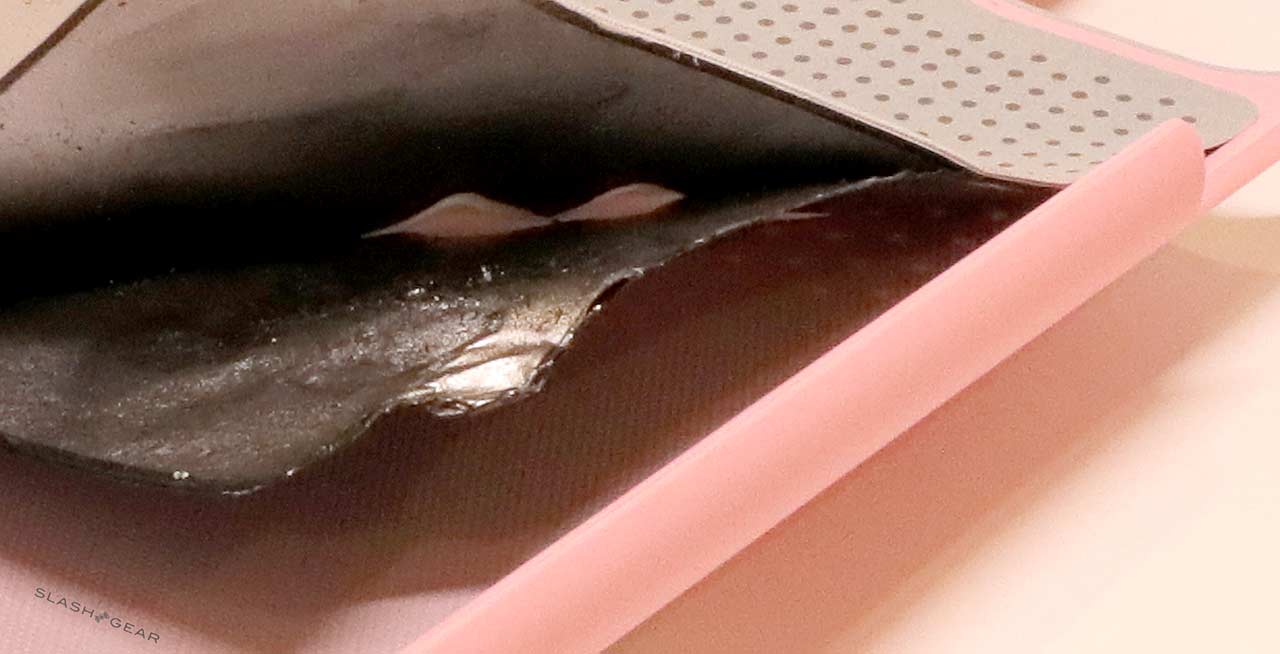 The first layer is a soft microfiber – with perforations to aid airflow. The center layer is Thermaphene – a thermally conductive layer of material. Think of this as something akin to the thermal paste you'd see if you replaced your high-powered gaming computer's CPU.
The third layer – the exterior layer – is the main protective layer to keep the phone safe from drops and such. Both versions of this case (Slim and Pro) are thick enough to protect from short drops, but thin enough to be Qi-standard Wireless Charging compatible.
The difference between the Slim and Pro is the look (obviously), the slim profile, and the "Certified 10ft/30M drop protection." The Pro has the better drop protection, the Slim is, as you might have guessed, slimmer.
Above and below you'll see inside the Razer Arctech Thin and the Razer Arctech Pro. They've clearly made way for the wireless charging coil of the iPhone 11 Pro – and the several layers of conductive material are in place. They're not messing around here.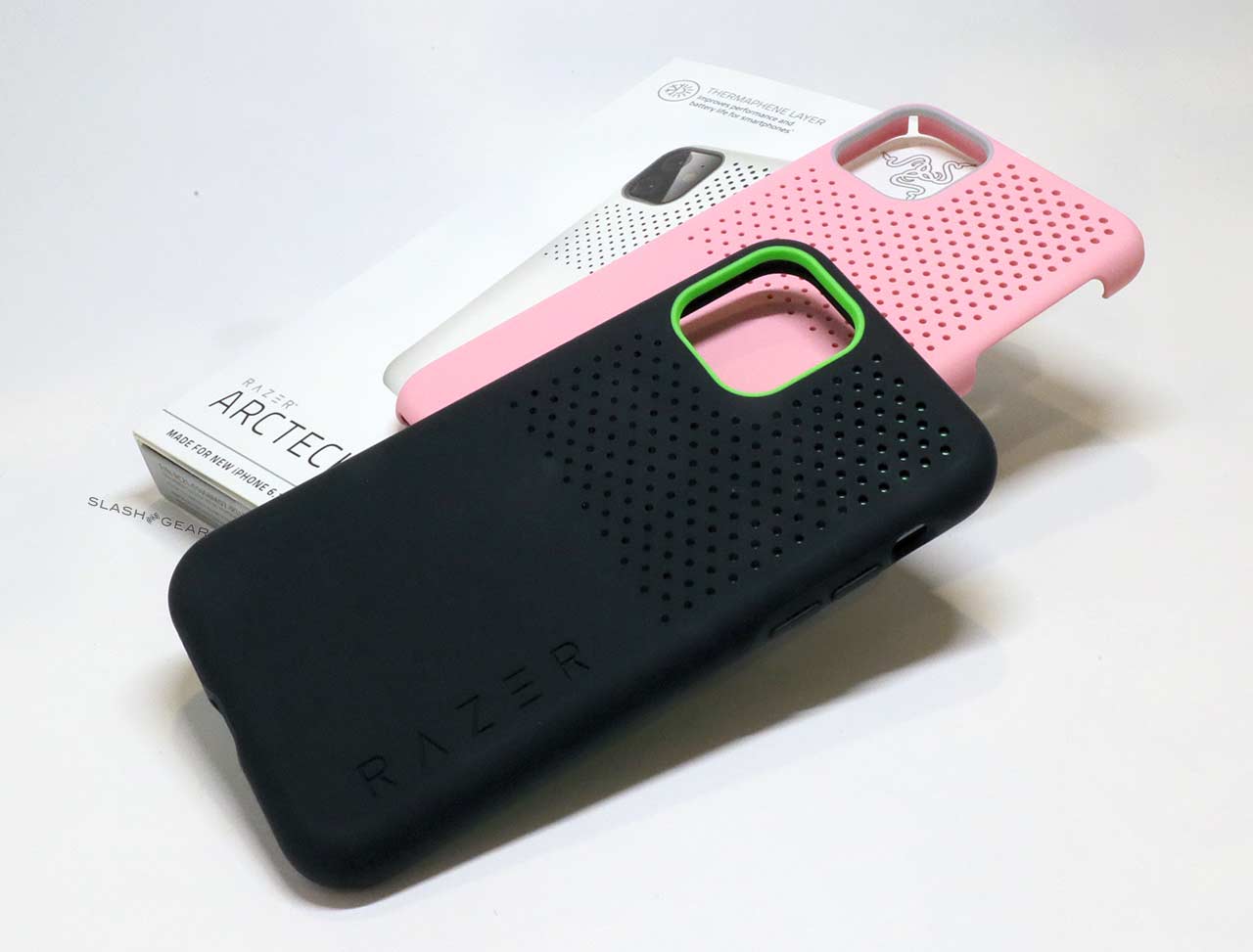 We've not yet seen the Razer Phone 2 case in person, but there's no real good reason to believe it's particularly different from the cases for the iPhones models we see here.
Based on our limited use of the Razer Arctech Thin, it would seem that the cooling powers of the Thermaphene do work to a noticeable degree. We'll need to do further testing to get you some exact numbers – but they do, indeed, work. It's not magic – and it's not like the iPhone 11 Pro gets particularly warm by itself in the first place – but the tech is real.
There's a Mercury color, Quartz, and Black, depending on phone case model. They'll cost you right around $40 if you buy them straight from the Razer Store right this minute. They'll probably be at Razer online now – or other places Razer products are sold.