Where Android phone makers love to flaunt specs and figures, Apple has traditionally been more secretive about the technical aspects of its iPhones. It prefers to talk in hours of battery life or how much faster its processor is compared to the previous generation. As such, it's often up to sleuths and repair technicians to find those out, like these iPhone 11 Pro Max details coming courtesy of third-party sources.
It's no iFixit, but Vietnamese YouTube channel DChannel has dibs on the first public teardown of the 2019 iPhones, specifically the iPhone 11 Pro Max. The largest member of the iPhone family isn't exactly a new idea but it seems that it does have some new parts inside, particularly that battery.
Two things about the battery stand out from the short teardown. First, it reveals a 15.04 Wh 4,000 mAh battery, 25% more than the iPhone XS Max's 12.08 Wh 3,969 mAh power source. In addition to a more efficient A13 Bionic chip and a presumably more efficient iOS 13, that larger battery may be responsible for Apple's boast of 4 to 5 hours more battery life compared to last year's models.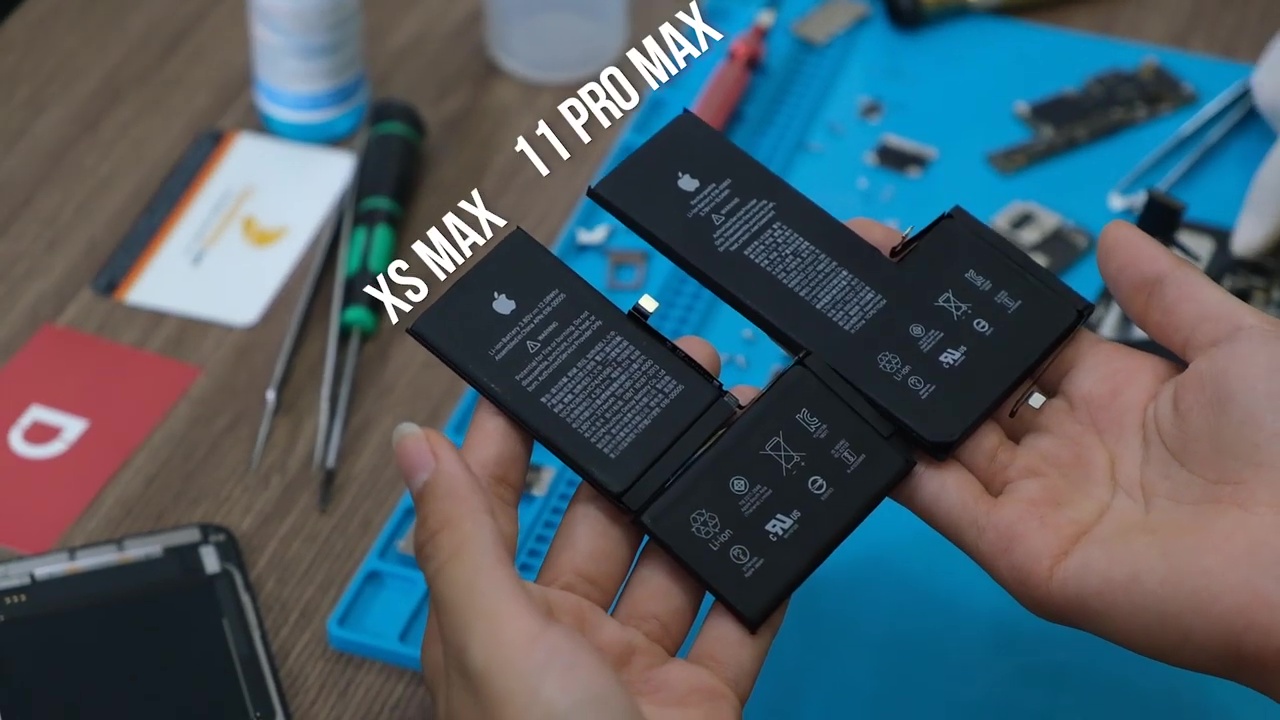 Even more interesting, however, is the shape of the battery. The iPhone XS Max used an L-shaped that was made of two regular rectangular batteries connected together. In contrast, the iPhone 11 Pro Max's L-battery seems to be have been made from one whole piece, which in itself is quite a manufacturing feat.
Apple also tends to downplay RAM sizes, since it is pretty thrifty on memory use and multi-tasking. According to developer Steve Troughton-Smith, the Xcode development tool confirms that all three iPhones have 4, not 6, GB of RAM, just like last year's Max model and continuing Apple's practice of keeping RAM to a bare minimum.